Asia Entertainment & Resources Ltd. Announces Non-Binding Memorandum of Understanding to Acquire Bao Li Gaming Promotion Limited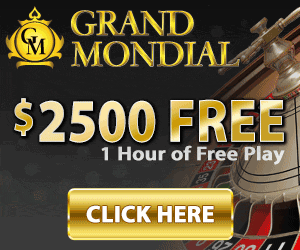 HONG KONG--(BUSINESS WIRE)-- Asia Entertainment & Resources Ltd. ("AERL" or the "Company") (NASDAQ: AERL), which operates through its subsidiaries and related promoter companies as a VIP room gaming promoter, today announced that that it has entered into a non-binding memorandum of understanding, whereby it will acquire Bao Li Gaming Promotion Limited ("BLGP"), a Macau-based VIP room gaming promoter that currently operates one room with five tables at City of Dreams Macau, a Melco Crown property. Subject to due diligence and customary closing conditions, Asia Entertainment expects to close the transaction by September 30, 2012.
The total upfront consideration for BLGP is expected to be approximately US$15 million for 100% of BLGP's operations. Additionally, if BLGP's Rolling Chip Turnover is at least US$2.5 billion in each of the three years ending December 31, 2013, 2014 and 2015, its shareholders would receive three additional purchase consideration installments of US$13 million and 625,000 ordinary shares of AERL. BLGP's stockholders can receive additional incentives for exceeding these targets. Until December 31, 2015, BLGP's promoter, Kan Kuong Lou, would provide a personal guarantee for any bad loans associated with BLGP's operations prior to the closing of the acquisition.
The City of Dreams Casino offers both the fixed commission and the revenue sharing remuneration model, and this VIP room will operate under the revenue sharing model. From this transaction, AERL will be able to expand its existing agents network. Upon the closing of the acquisition, AERL will have 34 tables in four VIP rooms.
"We are pleased to have the opportunity to add BLGP to the Asia Entertainment family," said AERL Chairman Lam. "In addition to our current presence at the Galaxy and Las Vegas Sands casinos, this acquisition will allow us to expand our presence with another license holder (Melco Crown) in the Macau VIP gaming market, and with five more tables, further mitigate volatility from the revenue sharing model which becomes effective for all our VIP rooms on September 1, and ultimately provide our shareholders with long-term value."
About Asia Entertainment & Resources Ltd.
AERL, formerly known as CS China Acquisition Corp., acquired Asia Gaming & Resort Limited ("AGRL") on February 2, 2010. AERL is an investment holding company which operates through its subsidiaries and related promoter companies as a VIP room gaming promoter, and is entitled to receive all of the profits of the VIP gaming promoters from VIP gaming rooms. AERL's VIP room gaming promoters currently participate in the promotion of three major luxury VIP gaming facilities in Macau, China, the largest gaming market in the world. One VIP gaming room is located at the top-tier 5-star hotel, the Star World Hotel & Casino in downtown Macau, and another is located in the luxury 5-star hotel, the Galaxy Macau
™
Resort in Cotai, each of which is operated by Galaxy Casino, S.A. The third VIP gaming room is located at the Venetian Macao-Resort-Hotel in Cotai.
Forward Looking Statements
This press release includes forward-looking statements made pursuant to the safe harbor provisions of the Private Securities Litigation Reform Act of 1995 that involve risks and uncertainties. Forward looking statements are statements that are not historical facts. Such forward-looking statements, based upon the current beliefs and expectations of AERL's management, are subject to risks and uncertainties, which could cause actual results to differ from the forward looking statements.
Source: Asia Entertainment & Resources Ltd.
Post a Comment
Gambling Newsletter
Sign Up Today for the FREE Special Report called "The 7 Deadly Pitfalls of Choosing An Online Casino" and make sure you choose the right casino to play at!

Latest Slot Reviews - Joy of Six
THE JOY OF SIX is an online video slot that was developed by MICROGAMING. This is a casino themed slot machine which has 5 reels and 30 winning paylines. It has some great sound effects but the graphics seem to be fairly average and not too exciting.
...read more »