Casino City Press Releases Fall 2002 Gaming Business Directory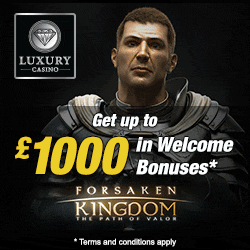 The latest edition of the Gaming Business Directory has just been released by Casino City Press.
"The Fall 2002 directory is the most comprehensive and up-to-date business directory available on the gaming industry," says Michael Opton, the publication's editor. "The Fall 2002 edition has expanded its coverage from gaming properties and executives in North America to include gaming property profiles and executive contacts for Europe as well as information on online casinos, gaming associations, and trade publications."
The new Gaming Business Directory is a 700-page reference covering gaming properties in the U.S., Canada, Europe, and the Caribbean. Information is provided on 3,000 casinos, card rooms, horse tracks, dog tracks, casino cruises, cruise ships and online casinos. The Gaming Business Directory provides corporate and Native American ownership information as well as an extensive listing of 25,000 executive names and titles across more than 35 departments. Also included are over 4,000 gaming suppliers classified by 1,000 product and service sub-categories. Additional sections include property owners, government and tribal gaming commissions, associations, gaming analysts, attorneys, trade shows and trade publications.
The Gaming Business Directory is also available on CD and online at the Gaming Business Directory website for access to up-to-the minute data.
"The gaming industry is constantly changing. This year, especially, we've seen tremendous upheaval in the industry. In fact, over 60% of the executives in the Fall 2002 directory were not present in the Fall 2001 directory published last year, and of those that are present in both directories, 61% have new responsibilities or titles. With so much fluctuation in the industry, it's important that gaming suppliers and other industry players stay abreast of the changes. This is the reason we've added our online service -- so that our customers can have access to the most up-to-date information on gaming properties and executives throughout the year", says Michael Corfman, president and founder of Casino City Press.
To find out more about the Fall 2002 Gaming Business Directory and the online service, call 1-800-490-1715 ext. 610 or visit Casino City Press.
Casino City Press is a leading publisher of reference books and directories for the gaming industry. In addition to the Gaming Business Directory, Casino City Press publishes the Nevada Gaming Almanac, the Colorado, Mississippi, New Jersey Gaming Almanac, the Gaming Revenue News, and the Adams Gaming Report.
Post a Comment
Gambling Newsletter
Sign Up Today for the FREE Special Report called "The 7 Deadly Pitfalls of Choosing An Online Casino" and make sure you choose the right casino to play at!

Latest Slot Reviews - Joy of Six
THE JOY OF SIX is an online video slot that was developed by MICROGAMING. This is a casino themed slot machine which has 5 reels and 30 winning paylines. It has some great sound effects but the graphics seem to be fairly average and not too exciting.
...read more »