Despite Economic Gloom, Online and Offline Gaming is Booming in Asia-Pacific, reports GamingClub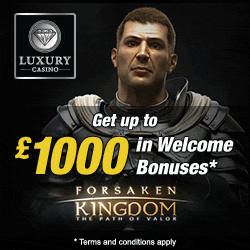 TA 'XBIEX, Malta--(BUSINESS WIRE)-- Australia and Asia are experiencing dramatic growth in both their online and offline gaming sectors, announce Gaming Club. In a report issued by the long-established online gaming site and IBIS, Australia is estimated to see a 3.3% gambling profit spurt in 2012 alone, with online poker and sports betting continuing to drive revenue.
In a country where sports betting is legal, and sports are a much-loved national pastime, sports betting has contributed substantially to the growth of the online gaming sector over the past decade, with revenue growing to more than $400 million. However, poker and online poker retain their leading share of gambling revenues in the country, with 60% of total Australian gaming revenue expected to come from poker in 2012.
Elsewhere in the Asia-Pacific region, business is also booming. In a recent report published by market research firm yStats.com, online gaming revenues in Southeast Asia are expected to more than double between 2011 and 2015. Singapore, Macau and South Korea, where more than half of all inhabitants play online gaming, are at the forefront of the boom.
Technological advances have helped boost online revenues, with users now able to participate in sports betting and casino gaming via mobile, and increasingly online, with an increase in online casino sites and associated advertising.
In Asia, both offline gaming and tourism sectors have also seen rapid growth, through an increase in casino resorts in the area. Singapore is seen as a particularly promising prospective market. After its government legalised gambling in 2009, LVS and Genting Singapore generated revenues of more than $6 billion there in 2011.
Macau, which has now overtaken Las Vegas to become the largest gaming city in the world today, is the only part of China where land-based gambling has been legalised.
Further to this, MGM Resorts International in conjunction with Asian Coast Development is set to open its first integrated resort in Vietnam in 2013. At a time of global economic uncertainty, major casino operators are keener than ever to establish themselves in this rapid growth area.
-end-

About Gaming Club

Gaming Club is one of the oldest established online casinos in the UK provided quality Online Casino entertainment to millions to users for 16 years.





Source: GamingClub
Post a Comment
Gambling Newsletter
Sign Up Today for the FREE Special Report called "The 7 Deadly Pitfalls of Choosing An Online Casino" and make sure you choose the right casino to play at!

Latest Slot Reviews - Joy of Six
THE JOY OF SIX is an online video slot that was developed by MICROGAMING. This is a casino themed slot machine which has 5 reels and 30 winning paylines. It has some great sound effects but the graphics seem to be fairly average and not too exciting.
...read more »