Gambling Isn't The Way To Pay For Smaller Class Sizes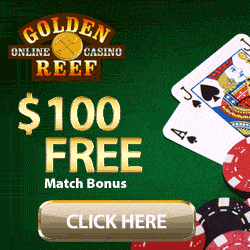 When Gov. Jeb Bush hinted that he would support expansion of gambling as a means to pay for the class-size amendment state voters approved on Election Day, we simply interpreted it as a humorous way of saying that everything would be on the table when it comes to paying for smaller class sizes.
After all, the governor has stated many times that he doesn't want any additional gambling in Florida, and the Legislature would have to go along.
The other day, however, Republican lawmakers echoed the same sentiment, so it appears it was no joke. What they should keep in mind is that while they are trying to accommodate the wishes of ''the people" when it comes to maximum class size, voters also said ''no" to casino gambling in 1978, 1986 and 1994.
Casinos have not been brought up - yet. Most of the talk centers on legislation to allow video lotteries at racetracks and other parimutuels. But the projected $1 billion in new revenue such a measure would bring is woefully short of what will be needed, not to mention the many social problems that may accompany it.
Quick Fix With Consequences
Incoming House Speaker Johnnie Byrd, R-Plant City, acknowledged the tax revenues gambling could provide might be ''intoxicating" but said it would lead to ''things that we are probably going to regret." He was right.
Additionally, tourists have expressed little interest in additional gambling. They come here for sun and sand, fishing, diving in the Keys, the big theme parks, racing at Daytona Speedway or Sebring International Raceway, and dining at interesting restaurants.
Of course, if Florida lawmakers go down the gambling road, they will be traveling the same route as their comrades in other states. Because they are apparently baffled about how to raise additional revenues or cut spending, gambling has become the quick fix to raise money. Once seen as sinful, wagering is now viewed in many statehouses as a handy gold mine. In some places it's viewed as the last hope and eventual salvation.
It has come to this: Governors and state legislatures are staking their students' educations on an activity that not so long ago was illegal in most states. There are reasons gambling once was illegal almost everywhere - not the least of which are the social costs that gaming-industry advocates argue are negligible.
Thus, many state governments, like problem gamblers, have become addicted to the revenues gambling provides.
More important, school districts shouldn't be dependent on games of chance to educate our children. And there is a strong likelihood that a video lottery, like its paper cousin, will take a disproportionate amount of money from those least able to afford it.
Even without the burdensome class- size amendment, Florida was facing severe fiscal challenges that required both ingenuity in increasing state revenues and tough choices in cutting spending. Those elected to the Legislature said they were up to the challenge. Expanding gambling in the state would be a serious social error that assumes no patina of virtue by being tied to school needs. Lawmakers, along with the governor, should look elsewhere to finance a feel- good proposal that offered voters no inkling of its enormous price tag.
Those voters have driven state leaders into a box canyon. Perhaps they can blast their way out with a stiff increase in taxes - a measure few people would embrace. But they can't and shouldn't get out of the trap by inviting gambling interests to widen their presence in Florida.
Post a Comment
Gambling Newsletter
Sign Up Today for the FREE Special Report called "The 7 Deadly Pitfalls of Choosing An Online Casino" and make sure you choose the right casino to play at!

Latest Slot Reviews - Joy of Six
THE JOY OF SIX is an online video slot that was developed by MICROGAMING. This is a casino themed slot machine which has 5 reels and 30 winning paylines. It has some great sound effects but the graphics seem to be fairly average and not too exciting.
...read more »