Gamesys: Online Bingo Player Pockets Progressive Jackpot on First Attempt at Jackpotjoy!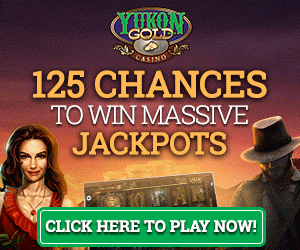 LONDON, March 29, 2012 /PRNewswire/ --
Online gaming website Jackpotjoy has released details of one of its latest winners. A Mrs Jacqueline K pocketed a sizeable GBP3,511 on gaming classic, Bingo 75 Ball. Congratulations!
Bingo 75 Ball is one of the most popular games on Jackpotjoy as it is based on the classic bingo game, where you have to find winning patters in your cards. So if you love the idea of a big money win from finding a love heart or star shape then this is the game for you - it's the nation's favourite!
Besides the main Jackpotjoybingo [http://www.barbarawindsorbingo.com ] games, you'll find exciting mini games, a great crowd you can interact with using the chat feature, plus the chance to win one of the progressive jackpots - just like Jacqueline did!
When asked about her win she had this to say "I came in on Wednesday from work to find a GBP25 free voucher from yourselves, so after making my four girls their tea I sat down and logged on to the site. On my very first game I won the progressive jackpot, what a fantastic feeling it was and I am still elated!"
To win at the game, players must be able to copy the pattern that appears at the top of the screen on to their own cards. Once a pattern is complete, regardless of how many other numbers not featured in the pattern are daubed, the player wins. Additional chances to win come in the form of a 'blackout', when every number on a given card has been called and marked off by the player.
If you'd like to try your luck at the nation's favourite Joy Bingo [http://www.jackpotjoywinners.com ] games and be our next winner or any other of Jackpotjoy's fabulous online bingo, online slots, online roulette or other popular online casino games then visit jackpotjoy.com.
GAMESYS
The Gamesys Group was founded in April 2001 by Noel Hayden and a small team of developers. Since then their flagship site, Jackpotjoy.com, has become the UKs leading online gaming destination giving away over GBP4,000,000 every day and producing 10 winners every second. More recently Jackpotjoy has become known for its popular "Queen of Bingo" campaign. For more information about the affiliate program of Jackpotjoy [http://www.jackpotjoyaffiliates.com ] or any other inquiry about the gaming site please visit the jackpotjoy.com.
Post a Comment
Gambling Newsletter
Sign Up Today for the FREE Special Report called "The 7 Deadly Pitfalls of Choosing An Online Casino" and make sure you choose the right casino to play at!

Latest Slot Reviews - Las Vegas Fever
LAS VEGAS FEVER is a 3D online slot machine that was developed by a software company called SHERIFF GAMING. This fantastic Vegas-style slot machine has a unique special feature for you to enjoy and both the graphics and sound effects are just as impressive as any other Sheriff ...read more »