GameTech International, Inc. Announces Two New Additions to Its Board of Directors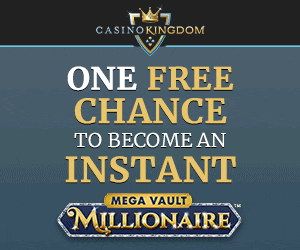 RENO, Nev., Feb. 18 /PRNewswire-FirstCall/ -- GameTech International, Inc. ("GameTech®") (Nasdaq: GMTC), a leading designer, developer and manufacturer of electronic bingo, gaming equipment, gaming systems, and video lottery terminals, today announced that Floyd "Bud" Glisson and Steven M. Rittvo have been elected to serve as directors for the company, pending applicable regulatory approval.
The announcement was made by GameTech Chairman, Richard Fedor, who stated, "We are very pleased and excited to welcome Mr. Glisson and Mr. Rittvo to our Board of Directors." Fedor added, "Mr. Rittvo is a highly respected figure in the gaming industry who will add a valuable perspective and further complement our current Board. Likewise, Mr. Glisson's gaming background and executive leadership experience make him ideally suited for our Board. I am confident that Bud and Steve will be important contributors to our Board and I look forward to working with them."
Floyd "Bud" Glisson has extensive leadership experience in both the private sector and in the gaming industry. He joined the board of directors of Acres Gaming, Inc. in 1997, was appointed to serve as CEO in 1998, and in 2000 also became Chairman. Mr. Glisson served as both CEO and Chairman of Acres Gaming until the company became a subsidiary of International Game Technology, Inc., in 2003. Under Mr. Glisson's leadership, Acres Gaming became a global leader in gaming systems technology. Mr. Glisson has also served as Senior Vice President, Finance and Administration and Chief Financial Officer for ConAgra Grocery Products Company, a unit of ConAgra, Inc., from April 1995 to July 1998. Most recently, Mr. Glisson's experience includes roles as managing member of several private investment funds.
Steven M. Rittvo is the Chairman and CEO of The Innovation Group, a gaming, hospitality and leisure industry consulting firm that Mr. Rittvo co-founded in 1993. In his various roles with the Innovation Group, Mr. Rittvo has advised and participated in gaming studies for clients ranging from Caesars Entertainment, MGM Mirage, Pinnacle, Mandalay Bay, Isle of Capri, Harrah's, Trump Hotels and Casinos, as well as numerous Native American tribes and government agencies throughout the United States and the world.
Both Mr. Glisson and Mr. Rittvo have been elected to serve as directors until the company's 2010 Annual Meeting of Stockholders and will also be nominated for re-election by the company's stockholders along with five other current board members at the 2010 Annual Meeting of Stockholders.
GameTech International, Inc. is in the business of designing, manufacturing, and marketing computerized bingo and gaming equipment, systems, and services. Under the GameTech® product brand the company provides electronic bingo systems and equipment, and is an innovator in advanced wireless gaming applications and devices. Under the Summit Gaming (TM) product brand the Company provides video lottery terminal devices, Class III gaming machines, and related software and content. GameTech International, Inc. serves customers in 43 U.S. States, Canada, Japan, Mexico, Norway, Philippines, and the United Kingdom. The company was incorporated in 1994 and is headquartered in Reno, Nevada.
Statements in this press release that are not historical facts are intended to be forward-looking statements subject to the safe harbor provisions of the Private Securities Litigation Reform Act of 1995. GameTech cautions that these statements are qualified by important factors that could cause actual results to differ materially from those reflected by the forward-looking statements contained herein. Such factors include risks associated with doing business in a regulated industry, our ability to retain customers and secure new customers, risks associated with rapid technological change, and those disclosed in documents filed by the Company with the Securities and Exchange Commission, including the Company's most recently filed Annual Report on Form 10-K and Quarterly Reports on Form 10-Q. GameTech does not intend, and undertakes no obligation, to update our forward-looking statements to reflect future events or circumstances
SOURCE GameTech International, Inc.
Post a Comment
Gambling Newsletter
Sign Up Today for the FREE Special Report called "The 7 Deadly Pitfalls of Choosing An Online Casino" and make sure you choose the right casino to play at!

Latest Slot Reviews - Las Vegas Fever
LAS VEGAS FEVER is a 3D online slot machine that was developed by a software company called SHERIFF GAMING. This fantastic Vegas-style slot machine has a unique special feature for you to enjoy and both the graphics and sound effects are just as impressive as any other Sheriff ...read more »