Gaming plans still need work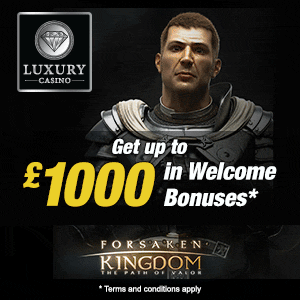 As reported by:
The Detroit News
Winning at the ballot box was the easy part. Now, the horse track and the Sault Ste. Marie tribe casino, both approved Dec. 2 by Romulus voters, must clear formidable obstacles in Lansing and Washington.
The yet-to-be-built Magna Entertainment Corp. racetrack must win approval from a recalcitrant state Senate, where leadership has bottled up a package of bills for several months.
The Native American casino needs congressional approval of a land deal, despite strong opposition from U.S. Rep. Mike Rogers, R-Brighton, and others.
The state House several months ago passed legislation that would allow slot machines at racetracks. But the bills have been mired in a Senate committee, thanks in large part to the Senate leadership's opposition to gambling expansion.
Senate Majority Leader Ken Sikkema, R-Wyoming, late last week struck a deal with House Speaker Rick Johnson, R-LeRoy, to push the racino package out of committee. That will happen as soon as next week, Sikkema's aides say, and a floor vote could come in January.
"There's a considerable amount of interest in the bills and we won't stand in the way," said Bill Nowling, Sikkema's spokesman. "We want the racinos regulated as sternly as other commercial gaming, though, and we'll add those amendments in committee."
The problem is, there hasn't been enough support among Senate members up to now to approve the legislation. That means advocates, including Johnson, the Michigan Farm Bureau and others, must lobby for votes, Nowling said.
"I believe the votes will be there," said Rep. Larry Julian, R-Lennon, chief sponsor of the package. "This is too valuable to the state from an economic standpoint. We're talking about creating 10,000 jobs."
Representatives of Detroit casinos, who oppose the racino plan, say gaming has reached its saturation point in Michigan and slot machines at horse tracks will only siphon business away from existing gambling halls.
At the federal level, U.S. Reps. John Dingell, D-Dearborn, and Candice Miller, R-Harrison Township, have introduced bills for casinos in Romulus and Port Huron.
Congress must approve a land settlement allowing the Sault Ste. Marie Indians to give up land in the Upper Peninsula in exchange for alternative tracts in Otsego and Romulus.
Rogers has vowed to continue to work against bills to bring casinos to Romulus or Port Huron.
"It is very bad public policy for Michigan and it will not build a long-range sound economy," said Rogers spokeswoman Sylvia Warner. "It damages the overall state economy and it damages the economy in the surrounding community."
Post a Comment
Gambling Newsletter
Sign Up Today for the FREE Special Report called "The 7 Deadly Pitfalls of Choosing An Online Casino" and make sure you choose the right casino to play at!

Latest Slot Reviews - Joy of Six
THE JOY OF SIX is an online video slot that was developed by MICROGAMING. This is a casino themed slot machine which has 5 reels and 30 winning paylines. It has some great sound effects but the graphics seem to be fairly average and not too exciting.
...read more »