GCA Announces Significant New Contracts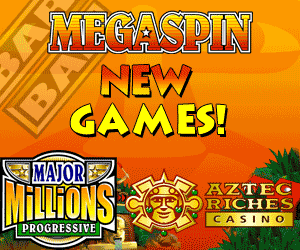 LAS VEGAS--(BUSINESS WIRE)-- Global Cash Access Holdings, Inc. (NYSE: GCA), a global provider of innovative cash access solutions and data intelligence for gaming establishments, today announced that it has renewed cash access agreements with several of its longstanding and significant customers and also entered into agreements with several new casino properties.
Renewals with US Gaming Operators and New Business
GCA has entered into agreements with some of the largest casino operators in the U.S. for the provision of its core ATM, credit and debit card cash access services, including QuikCash Plus, electronic deposit, and GCA's patented 3-in-1 rollover technology, as well as its QuikCash Kiosks, CasinoXchange redemption kiosks and Central Credit services. GCA will be providing services to:
15 properties operated by MGM Resorts International, including MGM Grand Hotel & Casino, Bellagio Resort & Casino, and Mandalay Bay Resort & Casino;
16 properties operated by Boyd Gaming Corporation, including The Orleans Hotel & Casino, Suncoast Hotel & Casino, and properties located in Nevada, Illinois, Indiana, Louisiana, Florida and Mississippi;
Las Vegas Hilton in Las Vegas, Nevada;
SugarHouse in Philadelphia, Pennsylvania;
Gun Lake Casino in Michigan, owned by the Match-E-Be-Nash-She-Wish-Band of Pottawatomi Indians and managed my MPM Enterprises LLC, an entity affiliated with Stations Casinos, Inc.;
Penn National's newly opened Hollywood Casino, in Perryville, Maryland; and
Additionally, GCA has been selected as the cash access and kiosk provider for the Resorts World New York casino, which is scheduled to open in June, 2011 and is located in Jamaica, New York. Resorts World New York casino will feature 4,500 video lottery terminals and will be using GCA'S full line of services including CXC 4.0 kiosks, cash access services as well as marketing services to assist in their player development.
"We are pleased that some of the largest operators in the U.S. are renewing their contracts with us and several of the newest and most exciting casinos, such as Resorts World New York, have selected GCA to provide cash access services to their patrons," said Scott Betts, president and chief executive officer of GCA. "This is a testament to bringing known value and benefits to existing and new customers and a strong affirmation of our competitive position."
GCA Continues Expansion of International Business
GCA continues to expand its operations internationally and has entered into an agreement to provide its core cash access services, including sophisticated I.D. readers, to Galaxy Casino, S.A. Galaxy Casino, S.A. has also selected high capacity CasinoXchange kiosks, manufactured by GCA's wholly owned subsidiary, Western Money Systems. GCA has enjoyed a longstanding relationship with Galaxy Entertainment Group through its existing partnership with Galaxy's StarWorld Hotel & Casino and City Club locations in Macau.
"We believe that the combination of our new product offerings and integration with our Western Money Systems kiosks are reinvigorating our international business," said Scott Betts, president and CEO of GCA. "We can now offer our customers an integrated service platform that we believe better serves their needs and the needs of their gaming patrons. We look forward to further leveraging the power of our combined products to provide casinos with an end-to-end solution for all of their cash access needs."
This international expansion for Western Money Kiosks includes the installation of two CasinoXchange Redemption Kiosks at Veneto Casino in La Cresta, Panama, which are the first to be installed in Panama, and the sale of 20 CasinoXchange kiosks to Western Money Systems' Argentinean distributor, Permaquim S.A. Western Money Systems also recently installed three CasinoXchange kiosks at Casino New Brunswick, in New Brunswick, Canada, which marks the first installation of Western Money kiosks in Canada.
GCA has entered into agreements with several large cruise ship operators to provide cash access services for:
15 Freestyle Cruising ships operated by Holland America Cruise Lines in Seattle, WA;
11 Freestyle Cruising ships, including the new "Norwegian Epic," operated by Norwegian Cruise Line.
About Global Cash Access, Inc.
Las Vegas-based Global Cash Access, Inc. ("GCA"), a wholly owned subsidiary of Global Cash Access Holdings, Inc. (NYSE:GCA), is a leading provider of cash access products and related services to over 1,100 casinos and other gaming properties in the United States, Europe, Canada, the Caribbean, Central America and Asia. GCA's products and services provide gaming patrons access to cash through a variety of methods, including ATM cash withdrawals, point-of-sale debit card transactions, credit card cash advances, check verification and warranty services, and Western Union money transfers. Through Western Money Systems, a wholly owned subsidiary, GCA is a leading manufacturer and distributer of cash handling devices and related software. GCA also provides products and services that improve credit decision-making, automate cashier operations and enhance patron marketing activities for gaming establishments. With its proprietary database of gaming patron credit history and transaction data on millions of gaming patrons worldwide, GCA is recognized for successfully developing and deploying technological innovations that increase client profitability, operational efficiency and customer loyalty. More information is available at GCA's Web site at www.gcainc.com.
Cautionary Note Regarding Forward-Looking Statements
This press release contains forward-looking statements within the "safe harbor" provisions of the Private Securities Litigation Reform Act of 1995. Important factors that may cause actual events or results to differ materially from those anticipated by such forward-looking statements include, without limitation, statements regarding the competitive position of GCA and the expectations of our casino customers, the anticipated commercial and economic benefits of the products and services offered by GCA in combination with or through our wholly owned subsidiaries, the expected growth of GCA's international business in existing and new gaming jurisdictions, the successful negotiation and execution of a definitive agreement for the provision of GCA's services for the Resorts World Casino New York, GCA obtaining all necessary licenses and approvals to provide its services to the Resorts World Casino New York, the anticipated opening date of the Resorts World Casino New York, and our anticipated benefits of our long-term strategy and our ability to integrate and develop our technologies on an on-going basis
.
These forward-looking statements are not guarantees of future performance and are subject to a number of risks and uncertainties that could cause actual results to differ materially from the results implied or contemplated by the forward-looking statements. These forward-looking statements are subject to the risks detailed in the Company's filings with the Securities and Exchange Commission, including the most recently filed Form 10-Q or 10-K, as applicable. The Company does not intend or assume any obligation to update any forward-looking statements. Readers are cautioned not to place undue reliance on forward-looking statements, which speak only as of the date of this press release.
Source: Global Cash Access, Inc.
Post a Comment
Gambling Newsletter
Sign Up Today for the FREE Special Report called "The 7 Deadly Pitfalls of Choosing An Online Casino" and make sure you choose the right casino to play at!

Latest Slot Reviews - Las Vegas Fever
LAS VEGAS FEVER is a 3D online slot machine that was developed by a software company called SHERIFF GAMING. This fantastic Vegas-style slot machine has a unique special feature for you to enjoy and both the graphics and sound effects are just as impressive as any other Sheriff ...read more »