Group of SEPTA Employees Claims $107.5 Million Powerball® Jackpot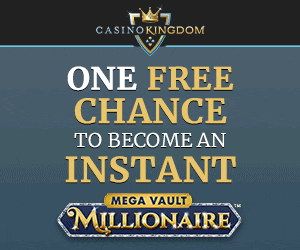 MIDDLETOWN, Pa., May 4, 2012 /PRNewswire-USNewswire/ -- During his lunch break, Bryant Vaders purchased 120 quick-picked Powerball tickets for his office Lottery pool, leading to a $107.5 million jackpot for the group.
Lottery Executive Director Todd Rucci today presented a ceremonial check for $107,533,278.27 to a group of employees of the Southeastern Pennsylvania Transportation Authority (SEPTA), who elected to take the cash value of the jackpot. This amounts to $2,240,276.63 for each of the 48 shares, less federal withholding.
The group of winners, also known as SEPTA 48, put money into an office Lottery pool for the $172.7 million April 25 drawing, as they always do for a jackpot over $100 million.
"We always try to go to different retailers to buy our tickets," Vaders said.
The group's ticket, purchased at the Newsstand at the Gallery at Ninth and Market Streets in Philadelphia, matched all five white balls, 04-25-29-34-43, and the red Powerball, 29, to win the third-largest Pennsylvania Lottery prize ever awarded.
"I was really busy when I got a call from Bryant that the winning ticket was sold at the Gallery," said Pamela Schurgot, another group organizer and manager of contract grant compliance at SEPTA. "I thought he was messing around, but I dropped everything to check the tickets."
"We won!" Schurgot yelled from her office. She began writing an email to announce the news, but before she could finish, employees flooded her office.
Schurgot and nine other winners presented the ticket for validation Wednesday afternoon at Lottery headquarters in Middletown, Dauphin County. Lottery officials confirmed it was the jackpot-winning ticket after examining the ticket and executing proprietary security measures.
"It's exciting to have a Pennsylvania resident win a Powerball jackpot, but having this jackpot prize of $107.5 million split among a group of 48, multiplies the excitement by just that much," said Rucci. "Not only does Powerball provide the Pennsylvania Lottery opportunities to create millionaires, but Powerball sales this fiscal year have generated about $69 million for programs that benefit older Pennsylvanians."
Last fiscal year, the Lottery contributed nearly $215 million to programs that benefited Philadelphia County older residents, including property tax and rent rebates, low-cost prescriptions, free and reduced-fare rides, long-term living services and a myriad of social, educational and recreational programs offered through the 52 Area Agencies on Aging and hundreds of senior centers across the state.
Through Lottery funding, last fiscal year SEPTA provided more than 25.3 million free-transit and reduced-fare shared rides to older residents of Philadelphia and surrounding counties.
Each member describes the SEPTA employees as one big family that looks out for each other, and the group has received well wishes from many fellow employees who didn't buy into the pool.
"No one plans to quit their jobs," Schurgot said. "This money will just make everyone's lives comfortable and free of financial stress."
This is the 15th Pennsylvania Lottery Powerball jackpot win since the state joined the multi-jurisdictional game in June 2002, and the $107.5 million April 25 Powerball prize ranks as the third-largest prize ever awarded by the Pennsylvania Lottery.
The largest prize ever awarded to a single winner in Pennsylvania was a $110.2 million Powerball jackpot prize from the May 8, 2004, drawing, which was awarded to a couple from Skillman, N.J. The largest Powerball jackpot ever awarded was a $365 million jackpot from the Feb. 18, 2006 drawing; a group of co-workers from Lincoln, Neb. opted for the $177.3 million cash prize.
Newsstand at the Gallery will receive a $100,000 bonus for selling the winning ticket. Newsstand at the Gallery has been a Pennsylvania Lottery partner since 2001.
Powerball tickets are sold in 44 participating jurisdictions. Drawings are held on Wednesdays and Saturdays.
How to play Powerball:
Players pay $2 and select five white balls from the first set of 59 numbers plus a single red ball, the Powerball, from a second set of 35 numbers. Players may select their own numbers using a Powerball playslip, or they may opt for computer-selected quick picks. Players must match all five numbers drawn plus the Powerball number to win the jackpot. There also are eight additional ways for players to win a cash prize.
About the Pennsylvania Lottery
: The Pennsylvania Lottery remains the only state lottery that designates all its proceeds to programs that benefit older residents. Since its inception in 1971, the Pennsylvania Lottery has contributed nearly $21.5 billion to programs that include property tax and rent rebates; free transit and reduced-fare shared rides; the low-cost prescription drug programs PACE and PACENET; long-term living services; and the 52 Area Agencies on Aging, including full- and part-time senior centers throughout the state. The Pennsylvania Lottery reminds its players to play responsibly. Players must be 18 or older.
For drawings results, winning numbers, winners' stories and to subscribe to the Lottery's RSS news feed, visit www.palottery.com. Also log in to Facebook and like us at www.facebook.com/palottery or follow us at www.twitter.com/palottery.
Media contact:
Allison Roberts, 717-702-8008
SOURCE Pennsylvania Lottery
Post a Comment
Gambling Newsletter
Sign Up Today for the FREE Special Report called "The 7 Deadly Pitfalls of Choosing An Online Casino" and make sure you choose the right casino to play at!

Latest Slot Reviews - Joy of Six
THE JOY OF SIX is an online video slot that was developed by MICROGAMING. This is a casino themed slot machine which has 5 reels and 30 winning paylines. It has some great sound effects but the graphics seem to be fairly average and not too exciting.
...read more »