Introducing the Magic Wand(TM) Slot Game, Only at JackpotParty.com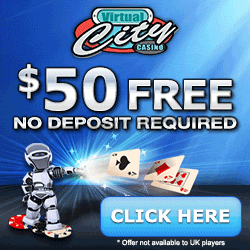 LONDON, May 10, 2012 /PRNewswire/ --
Jackpot Party [http://jackpotparty.com ] is proud to present the MAGIC WAND(TM) slot game, live online for the first time ever!
This fabulous slot game from the magicians at Jackpot Party will blow you away - it's the mystical MAGIC WAND 25-line slot game, only available at http://JackpotParty.com.
If the magician's hat appears three times or more on one spin, you'll be transported to the Free Spin Feature. The mystery heightens for your free spins, with 2 random WILD reels that appear during each feature spin! And as if by magic, KAZAM! While playing the MAGIC WAND theme you could trigger the Jackpot Party Progressive(R) bonus - completely at random!
You can check out the Magic Wand game preview video at Jackpot Party's famous You Tube Channel here http://YouTube.com/JackpotPartyCasino
And remember, every time you play the Magic Wand slot game at Jackpot Party you're in with a chance to trigger the Jackpot Party Progressive. It's the only progressive jackpot in the world that can be won on any game, with any stake at any time - completely at random!
Will you discover the gorillas in the gold? Find out NOW when you play the Gorilla Chief 2 online slot game, only at JackpotParty.com [http://jackpotparty.com ]!
It's not an illusion - it's the MAGIC WAND slot game. Play it now, only at JackpotParty.com [http://jackpotparty.com ]
As if by magic, your luck could be in!
Notes to Editors
Jackpot Party(R) has one simple mission in mind - to deliver the best games and shared celebrations you can find online. Jackpot Party is an affiliate of WMS Industries Inc. a $2 Billion company listed on the New York Stock Exchange (NYSE) with a long history in the amusement and gaming industries.
Further Information about Jackpot Party:-
Jackpot Party is a friendly and rewarding place for UK players (over 18 years old) to come and play exclusive slots and premium casino games. Famous slots include THE WIZARD OF OZ(TM), Bruce Lee(TM) and the original Star Trek(TM).
To find out more about how UK players are celebrating online in 2012, please visit http://www.jackpotparty.com or you can share the celebration on the Jackpot Party fan pages here:-
                 - http://facebook.com/jackpotpartycasino         - http://youtube.com/jackpotpartycasino         - http://twitter.com/jackpotparty 
Post a Comment
Gambling Newsletter
Sign Up Today for the FREE Special Report called "The 7 Deadly Pitfalls of Choosing An Online Casino" and make sure you choose the right casino to play at!

Latest Slot Reviews - Joy of Six
THE JOY OF SIX is an online video slot that was developed by MICROGAMING. This is a casino themed slot machine which has 5 reels and 30 winning paylines. It has some great sound effects but the graphics seem to be fairly average and not too exciting.
...read more »