New Cayuga bingo hall now open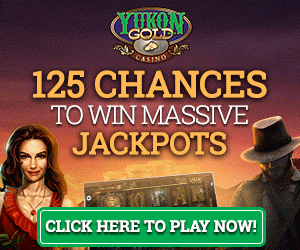 As reported by:
The Post-Standard
This isn't your grandma's bingo game. At LakeSide Entertainment, the Cayuga Indian Nation of New York's newly minted high-stakes electronic bingo hall in Union Springs, there are about 90 video slot-like machines with bells a-ringing, neon lights a-flashing and a dizzying combination of ways to win a pocket full of money or to lose your shirt.
On Friday, the opening day of the Class II bingo hall, Lorraine Abraham, of Lansing, snared one of the first big payoffs. An hour after the hall had opened, a jubilant Abraham rushed to the cashier's window to claim a $150 prize voucher she had just won on a game called, "Mountain Money."
"This is good therapy," she exclaimed, with a bounce in her step. "Why do I say that? I'll tell you what, this is better than staying home and complaining, cleaning and doing all those things. I've lived long enough to be able to appreciate what I've earned," Abraham said.
It took eight months of legal skirmishes against the village, but the Cayugas finally won court clearance this week to launch the bingo hall in the former NAPA auto parts store on North Cayuga Street.
The village attempted to block the opening on grounds it would cause irreparable damage to the quality of life in Union Springs by possibly causing traffic and environmental problems. A federal judge ruled three times against the village and a judge on the 2nd Circuit U.S. District Court of Appeals this week denied the village's last attempt to stall Friday's opening.
The Cayugas are anticipating that the gaming hall will earn about $6 million a year and spark the nation toward newfound economic development. In the past 13 months, the Cayugas have also acquired a nearby combination convenience store and gas station. They are converting a similar business into a Class II gaming hall in Seneca Falls with plans to open that in late June.
They do not need state approval to run the gambling businesses. Tim Twoguns, a Turtle Clan representative on the Cayuga Nation's council, watched the morning gamblers from the back of the carpeted bingo hall and basked in his nation's first steps toward economic independence.
"It's a great day. It's just been an amazing year and this is just another milestone for us in our efforts to bring our people back to our homeland," he said. By 5 p.m., Twoguns said no one was keeping track of the number of players, adding only that there had been a steady stream of players all day.
All of the Cayugas' retail properties lie in the nation's land-claim area of some 64,000 acres of ancestral land around the northern tip of Cayuga Lake. In 2001, a federal judge jointly awarded $247.9 million to the Cayugas and to co-plaintiff, the Seneca-Cayuga Tribe of Oklahoma, to settle their 1980 lawsuit.
The award and several case rulings are under appeal by both sides before the 2nd Circuit U.S. Court of Appeals. At the same time, the Cayugas and state are working on an out-of-court settlement that would reportedly allow the Cayugas to open a Las Vegas-style casino in the Catskills in exchange for other concessions. At the bingo hall, gamblers can bet between 5 cents and $5 on the slot-like machines and win up to tens of thousands of dollars.
The machines are run by a computer system that continuously runs bingo games and selects players at random to play against one another, said B.J. Radford, the nation's business manager. Before the bingo hall opened, more than 40 people stood in line waiting to try their luck inside the single-story building. No one standing in line Friday morning spoke in favor of the village's repeated attempts to block the opening of the gaming hall.
Several patrons likened gambling to being another entertainment venue, much like going to a concert or out to dinner. "This is what's happening, NASCAR and gambling. It's entertainment," said Jim Ball, of Savannah, in neighboring Wayne County. "If you getlucky, you go home with the same amount of money you came in with.
It's just paying for your entertainment. Can it be an illness? Sure, but so can smoking," said Ball, who was wearing a T-shirt with an American flag and the words, "100 percent American" across the front. Nancy Yohon, a Rochester retiree who summers in Union Springs, was more succinct. "I like bingo (because) it gives me a chance to get away from my husband," she said, laughing.
Post a Comment
Gambling Newsletter
Sign Up Today for the FREE Special Report called "The 7 Deadly Pitfalls of Choosing An Online Casino" and make sure you choose the right casino to play at!

Latest Slot Reviews - Las Vegas Fever
LAS VEGAS FEVER is a 3D online slot machine that was developed by a software company called SHERIFF GAMING. This fantastic Vegas-style slot machine has a unique special feature for you to enjoy and both the graphics and sound effects are just as impressive as any other Sheriff ...read more »