New Players Reap Rewards With City Bingo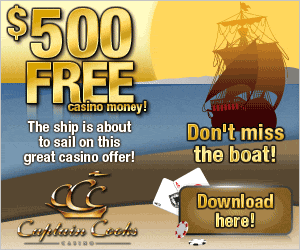 CHESTER, England, August 2, 2011 /PRNewswire/ --
City Bingo [http://www.citybingo.com ] is still relatively new to the world of online bingo and continues to grow in popularity with online bingo fans thanks to its unique free bingo offers. Known as the home for free bingo [http://www.citybingo.com ], City Bingo features five free bingo rooms and a bustling community which makes it one of the friendliest bingo sites around.
City Bingo is extremely alluring to free bingo fans so it is no wonder that so many new members are joining every day. The site offers a massive 250% welcome bonus on first deposits as well as a GBP5 welcome gift to help get newcomers started. Players could end up getting GBP25 for free if they choose to deposit GBP10 which is a lot of money on this cheaply priced site.
Newcomers will also gain free entry into the City Bingo First Time Depositor Freebie game which gives players the chance to win GBP10 every 60 minutes. Bustling with new members, this game is a great way for players to make new friends.
Every day of the week, City Bingo players are blessed with some of the rewarding guaranteed jackpot games around. Bargain ticket prices matched with super-sized jackpot prizes seem to have gone down well with the City Bingo fans. Prizes of up to GBP1,500 feature on the site and a firm favourite amongst free bingo fans is the Thursday night Rush Hour Madness game which offers players a tasty GBP750 without spending a penny.
To find out more about the promotions and games available at City Bingo, simply click here [http://www.citybingo.com ].
Contact: rachel@insideonline.co.uk, +44(0)1244-305088
Post a Comment
Gambling Newsletter
Sign Up Today for the FREE Special Report called "The 7 Deadly Pitfalls of Choosing An Online Casino" and make sure you choose the right casino to play at!

Latest Slot Reviews - Joy of Six
THE JOY OF SIX is an online video slot that was developed by MICROGAMING. This is a casino themed slot machine which has 5 reels and 30 winning paylines. It has some great sound effects but the graphics seem to be fairly average and not too exciting.
...read more »