Odds on lengthy delay to new Gambling Bill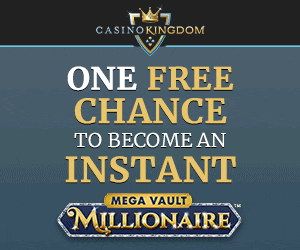 As reported by:
The Independent
Plans to overhaul the UK's gambling industry are expected to suffer a setback this week when a Parliamentary committee that has been probing the legislation publishes its findings.
Insiders believe the joint scrutiny committee, led by Conservative MP John Greenway, will publish a lengthy report with numerous recommendations. Should that be the case, the discussion and changes required would push back the timetable, with the Bill not becoming law until 2006 at the earliest.
Said one insider: "What I understand is that the report is going to be loaded with recommendations - we could be looking at anything up to a hundred. It's going to be a big report and huge overview and that's going to give the Government a lot to consider."
Many overseas operators, particularly in the US, are keen to get a foothold in the British market to take advantage of the new rules. However, most are waiting until the Bill becomes law.
One of the most controversial areas the report is expected to tackle is betting exchanges, where punters lay and match bets themselves. Some traditional gambling companies claim professional bookmakers use the exchanges to avoid paying industry taxes. Insiders say the scrutiny committee will make professional layers pay tax, defining users as professional if they lay more than a set number of bets in a fixed period.
Slot machines are also contentious. Mr Greenway visited Australia, where concern is growing about vast gambling 'machine sheds'. The committee is expected to recommend changes to avoid their development here.
Post a Comment
Gambling Newsletter
Sign Up Today for the FREE Special Report called "The 7 Deadly Pitfalls of Choosing An Online Casino" and make sure you choose the right casino to play at!

Latest Slot Reviews - Joy of Six
THE JOY OF SIX is an online video slot that was developed by MICROGAMING. This is a casino themed slot machine which has 5 reels and 30 winning paylines. It has some great sound effects but the graphics seem to be fairly average and not too exciting.
...read more »