Online Gambling Cleared by US Court - Again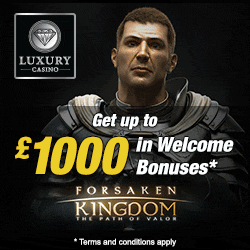 Two online gamblers have lost their lawsuit against Internet casinos and credit card companies that they used to gamble online.
Larry Thompson and Lawrence Bradley filed the lawsuit in New Orleans, claiming that they lost their wagers due to racketeering by these casinos and credit card companies.
A panel of three judges judged against the plaintiffs, finding no violation of the laws governing federal racketeering and of the Wire Act of l96l. This follows a recent decision to throw out a class-action suit by Internet gamblers who lost their wagers.
The Wire Act of l96l is the only law on the statute books that has been invoked to prosecute cases involving Internet gambling. Whether or not the Wire Act applies to internet gambling is a hotly debated topic, that seemed to be settled when the US Justice Department sent a letter to the Gaming Control Board in Nevada stating that the Wire Act does apply to Internet gambling. It has been argued that Internet gambling is constituted by sports betting, but not by online casino betting.
However, the Federal Appeals Court, in its ruling last Thursday seemed to contradict the Justice Department's interpretation. The Federal Appeals Court said, 'The district court concluded that the Wire Act concerns gambling on sporting events or contests and that the plaintiffs had failed to allege that they had engaged in Internet sports gambling.'
Post a Comment
Gambling Newsletter
Sign Up Today for the FREE Special Report called "The 7 Deadly Pitfalls of Choosing An Online Casino" and make sure you choose the right casino to play at!

Latest Slot Reviews - Joy of Six
THE JOY OF SIX is an online video slot that was developed by MICROGAMING. This is a casino themed slot machine which has 5 reels and 30 winning paylines. It has some great sound effects but the graphics seem to be fairly average and not too exciting.
...read more »