Pinnacle Entertainment Announces Agreements to Acquire Majority Interest in Retama Park Racetrack in Texas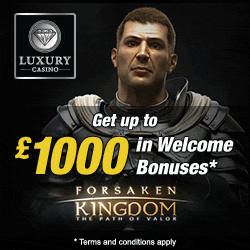 LAS VEGAS, April 26, 2012 /PRNewswire/ -- Pinnacle Entertainment, Inc. (NYSE: PNK) announced today that a wholly-owned subsidiary of the Company has entered into agreements to execute a series of transactions that would result in the Company securing a 75.5% equity stake in Retama Partners, Ltd. ("RPL"), the owner of the racing license for Retama Park Racetrack. Located approximately 20 miles northeast of downtown San Antonio, Texas, Retama Park is a class 1 pari-mutuel horse-racing track directly off of Interstate 35 in Selma, Texas.
Under the terms of the agreements, the Company will pay $22.8 million to acquire the 75.5% stake in RPL, comprising a purchase of debt securities and other interests related to Retama Park for $7.8 million and cash consideration of $15.0 million that will be used primarily to refinance Retama Development Corporation's ("RDC") existing indebtedness and to provide working capital. The initial purchase of debt securities and other interests related to Retama Park are expected to close immediately. The subsequent transactions are subject to the receipt of all applicable regulatory approvals and additional agreements with RDC, with closing expected by the end of 2012. In order to maintain continuity in the operation of Retama Park, the Company intends to provide bridge loans of up to $2.6 million to RDC in the near term, which are to be repaid upon closing of the Company's 75.5% stake purchase with the cash consideration contributed in that transaction.
Anthony Sanfilippo, President and Chief Executive Officer of Pinnacle Entertainment, commented, "The Retama Park transactions provide Pinnacle with the opportunity to expand our portfolio of properties, diversify our operating base and provide strategic value for our shareholders. Pinnacle, along with Retama Partners, Ltd., will improve the financial health of Retama Development Corporation. Upon closing, we will immediately begin work to integrate Retama Park into our portfolio of properties and leverage our operational and marketing expertise to bolster the track's performance. We look forward to partnering with the City of Selma to enhance the value of Retama Park Racetrack and its economic impact on the State of Texas, the local community and the horse-racing industry. We believe Retama Park provides significant strategic value for our shareholders given the potential approval of gaming entertainment centers at Texas pari-mutuel facilities and by expanding the reach of Pinnacle's operations in the region into two key Texas markets, San Antonio and Austin."
Bryan Brown, Chief Executive Officer of Retama Entertainment Group, commented, "We are very excited at the prospect of having Pinnacle Entertainment as operator and majority partner of Retama Park. Pinnacle Entertainment's investment significantly improves the outlook for Retama Park and we will undoubtedly benefit from Pinnacle's resources and long track record as a developer, marketer and operator of gaming entertainment facilities throughout the U.S."
About Pinnacle Entertainment

Pinnacle Entertainment, Inc. owns and operates six casinos, located in Louisiana, Missouri, and Indiana, and a racetrack in Ohio. In addition, Pinnacle is developing L'Auberge Casino & Hotel Baton Rouge, and holds a 26% ownership stake in Asian Coast Development (Canada) Ltd. (ACDL), an international development and real estate company currently developing Vietnam's first large-scale integrated resort on the Ho Tram Strip.
All statements included in this press release, other than historical information or statements of historical fact, are "forward-looking statements" within the meaning of Section 27A of the Securities Act of 1933 and Section 21E of the Securities Exchange Act of 1934. These forward-looking statements, including statements regarding the anticipated closing of the transactions to purchase 75.5% of the equity of Retama Partners, Ltd., the owner of Retama Park Racetrack, and the legalization of gaming at Texas racetracks, are based on management's current expectations and are subject to risks, uncertainties and changes in circumstances that could significantly affect future results. Accordingly, Pinnacle cautions that the forward-looking statements contained herein are qualified by important factors that could cause actual results to differ materially from those reflected by such statements. Such factors include, but are not limited to: (a) the Company may experience delays in completing the transactions or fail to complete the transactions due to circumstances beyond its control, including failure to obtain approval of the Texas Racing Commission and other regulatory approvals; (b) there is no assurance that gaming will become legal at Texas racetracks; and (c) other risks, including those as may be detailed from time to time in the Company's filings with the Securities and Exchange Commission ("SEC"). For more information on the potential factors that could affect the Company's business and financial results, review the Company's filings with the SEC, including, but not limited to, its Annual Report on Form 10-K, its Quarterly Reports on Form 10-Q and its Current Reports on Form 8-K.
SOURCE Pinnacle Entertainment, Inc.
Post a Comment
Gambling Newsletter
Sign Up Today for the FREE Special Report called "The 7 Deadly Pitfalls of Choosing An Online Casino" and make sure you choose the right casino to play at!

Latest Slot Reviews - Joy of Six
THE JOY OF SIX is an online video slot that was developed by MICROGAMING. This is a casino themed slot machine which has 5 reels and 30 winning paylines. It has some great sound effects but the graphics seem to be fairly average and not too exciting.
...read more »