Rock Ohio Caesars Third-Quarter 2011 Report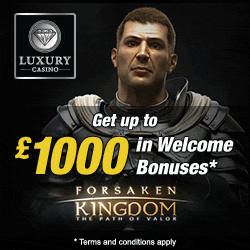 CLEVELAND, Dec. 19, 2011 /PRNewswire/ -- Rock Ohio Caesars LLC (ROC), a joint venture between Rock Gaming LLC and Caesars Entertainment Corporation, has provided investors with its third-quarter report.
(Logo: http://photos.prnewswire.com/prnh/20111219/LA24654LOGO)
"Construction on our casino projects in downtown Cleveland and Cincinnati continue to forge ahead successfully," said Matt Cullen, president and COO of Rock Gaming, "and with the opening of our Cleveland facility approaching, our outreach to the local community for suppliers and employees has intensified."
In Cleveland, renovation of the 300,000 square foot facility in the Historic Higbee Building continues. In December, ROC exercised its option to purchase The Ritz-Carlton, Cleveland, which is connected to the Higbee Building, for $36.5 million, and acquired a note at auction securing the 250 Huron building, which is connected to the hotel. Ritz-Carlton will continue to operate Cleveland's only Mobil Four-Star and AAA Four-Diamond rated hotel through its long-term management contract. The 250 Huron building is the five-story office tower directly below The Ritz-Carlton, Cleveland, which ROC expects to utilize for casino-related administrative space and other support services. The Horseshoe Cleveland casino is expected to open in late March 2012.
Following through on employment goals discussed with the city of Cleveland and State of Ohio, ROC began training 600 applicants selected to attend Horseshoe Cleveland's table-game training program in early December. Horseshoe Cleveland has also posted an additional 750 positions this month for roles in food and beverage, administration, slot operations and other critical departments. The property plans to hire 90 percent of its workforce from Northeast Ohio and expects to employ 1,600 people once it is fully operational.
"Participants in our table-game training program are thrilled to be part of our dynamic organization, and they are eager to start serving and entertaining customers in downtown Cleveland," said Cullen.
In downtown Cincinnati, vertical construction continues for the 354,000 square foot casino building and 2,500-spot dedicated parking structure. Exterior framing has begun and the casino is on track to be fully enclosed in the spring. Horseshoe Cincinnati is expected to open in the second quarter of 2013.
Rock Ohio Caesars continues the licensing process with the Ohio Casino Control Commission, and progress on the regulatory front to date is in alignment with targeted opening dates.
Rock Gaming and Caesars have also entered into discussions with the Ohio Racing Commission to obtain necessary approvals for the contribution of the Cleveland-area Thistledown racetrack to the joint venture. ROC expects to seek approval from the Ohio Lottery Commission to install VLTs at that facility when the licensing process is established.
"Excitement among our management team, partners and team members is building as we approach the opening date for Horseshoe Cleveland, and we are looking ahead to a successful integration into the downtown community," said Cullen.
Investors wishing to obtain financial statements can send an email to investor@rock-gaming.com and we will provide them access to ROC's investor data site. ROC will also be hosting a conference call to discuss its third quarter results on Monday December 19, 2011, and dial-in information will be available on the ROC data site mentioned above.
*****
Rock Gaming is a Midwest-based gaming partnership formed with an initial focus to develop first-class casinos in two of Ohio's largest cities, Cincinnati and Cleveland, as well as to explore other potential gaming opportunities. Rock Gaming has partnered with Caesars Entertainment, the world's most diversified casino-entertainment company, to develop and operate full-service casinos in downtown Cincinnati and downtown Cleveland under the Horseshoe brand. Combined, Horseshoe Cincinnati and Horseshoe Cleveland will generate 11 million visits to the urban cores and add to both cities' already impressive offering of sports, entertainment, dining and cultural attractions, while creating more than 3,000 new jobs.
Caesars Entertainment Corporation is the world's most diversified casino-entertainment company. Since its beginning in Reno, Nevada, more than 73 years ago, Caesars has grown through development of new resorts, expansions and acquisitions, and now operates casinos on four continents. The company's resorts operate primarily under the Caesars®, Harrah's® and Horseshoe® brand names. Caesars also owns the World Series of Poker® and the London Clubs International family of casinos. Caesars Entertainment is focused on building loyalty and value with its guests through a unique combination of great service, excellent products, unsurpassed distribution, operational excellence and technology leadership. We are committed to environmental sustainability and energy conservation and recognize the importance of being a responsible steward of the environment. For more information, please visit www.caesars.com.
This release includes "forward-looking statements" intended to qualify for the safe harbor from liability established by the Private Securities Litigation Reform Act of 1995. You can identify these statements by the fact that they do not relate strictly to historical or current facts. These statements contain words such as "may," "will," "project," "might," "expect," "believe," "anticipate," "intend," "could," "would," "estimate," "continue" or "pursue," or the negative or other variations thereof or comparable terminology. In particular, they include statements relating to, among other things, future actions, new projects, strategies, future performance, the outcomes of contingencies and future financial results of ROC. These forward-looking statements are based on current expectations and projections about future events.
Investors are cautioned that forward-looking statements are not guarantees of future performance or results and involve risks and uncertainties that cannot be predicted or quantified and, consequently, the actual performance of ROC may differ materially from those expressed or implied by such forward-looking statements. Such risks and uncertainties include, but are not limited to, the following factors:
     --  the impact of the ROC's indebtedness;     --  the effects of local and national economic, credit and capital market         conditions on the economy in general, and on the gaming and hotel         industries in particular;     --  construction factors for the construction of Horseshoe Cleveland and         Horseshoe Cincinnati, including delays, increased costs of labor and         materials, availability of labor and materials, zoning issues,         environmental restrictions, soil and water conditions, weather and other         hazards, site access matters and building permit issues;     --  the effects of environmental and structural building conditions relating         to our properties;     --  access to available and reasonable financing on a timely basis to         develop Phase II of Horseshoe Cleveland and Thistledown;     --  changes in laws, including increased tax rates, smoking bans,         regulations or accounting standards, third-party relations and         approvals, and decisions, disciplines and fines of courts, regulators         and governmental bodies;     --  litigation outcomes and judicial and governmental body actions,         including gaming legislative action, referenda, regulatory disciplinary         actions and fines and taxation;     --  the ability of Caesars' customer-tracking, customer loyalty and         yield-management programs to continue to increase customer loyalty and         same store sales or hotel sales;     --  our ability to recoup costs of capital investments through higher         revenues;     --  acts of war or terrorist incidents, severe weather conditions, political         uprisings or natural disasters;     --  access to insurance on reasonable terms for our assets;     --  abnormal gaming holds;     --  the potential difficulties in attracting and retaining employees to our         facilities as a result of the recent downturn in the gaming and hotel         industries, or any other factor; and     --  the effects of competition, including locations of competitors and         operating and market competition. 
Any forward-looking statements are made pursuant to the Private Securities Litigation Reform Act of 1995 and, as such, speak only as of the date made. ROC disclaims any obligation to update the forward-looking statements. You are cautioned not to place undue reliance on these forward-looking statements, which speak only as of the date stated, or if no date is stated, as of the date of this press release.
SOURCE Rock Ohio Caesars LLC
Post a Comment
Gambling Newsletter
Sign Up Today for the FREE Special Report called "The 7 Deadly Pitfalls of Choosing An Online Casino" and make sure you choose the right casino to play at!

Latest Slot Reviews - Las Vegas Fever
LAS VEGAS FEVER is a 3D online slot machine that was developed by a software company called SHERIFF GAMING. This fantastic Vegas-style slot machine has a unique special feature for you to enjoy and both the graphics and sound effects are just as impressive as any other Sheriff ...read more »