Showboat Atlantic City Brings First-Ever Pet Program for Canine Guests to the Shore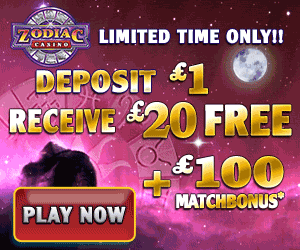 ATLANTIC CITY, N.J., Feb. 9, 2011 /PRNewswire/ -- Showboat Atlantic City is rolling out the red carpet for its canine guests and marking its territory as the only dog-friendly casino in Atlantic City. Pet Stay Atlantic City will launch on February 24, 2011, and provide a wealth of pet-friendly amenities for guests and their dogs.
Showboat has set aside a collection of rooms in its New Orleans Tower to accommodate all kinds of canines. Upon arrival, pups are welcomed with in-room gift amenities including treats, food and water bowls, a doggie mat, disposable waste bags and a keepsake duffle bag.
"We're thrilled to bring Pet Stay Atlantic City to our guests and provide the royal treatment to man's best friend," said Joe Domenico, Senior Vice President and General Manager for Showboat and Bally's Atlantic City. "This initiative puts Showboat at the forefront of Atlantic City's world-class offerings and will bring more customers to our casinos without having to leave their pets behind."
On March 3rd Showboat Atlantic City will present a $1,000 donation to the Ocean City Humane Society in honor of their new guests. Showboat's Club Harlem will welcome pet owners and their dogs for a special soiree complete with complimentary drinks. Additionally, guests who post pictures of their pups in Showboat or House of Blues gear on Showboat's Facebook page the week of February 14 will be entered into a photo contest for pet-friendly stays and prizes.
The pet program is open to dogs only and allows a maximum of 2 dogs up to 50 pounds per room. There is a $40 fee per night for pets, but the fee will be waived during the first two weeks of the program's launch. Dogs are allowed in the hotel but are not permitted on the casino floor or in food and beverage areas, the spa or retail shops. For bookings and additional information, please visit http://www.showboatac.com/casinos/showboat-atlantic-city/hotel-casino/property-home.shtml.
About Showboat Atlantic City
Showboat Atlantic City is a world-class entertainment destination that captures the spirit of Mardi Gras, 365 days a year. Home to the Northeast's only House of Blues, seven eateries and restaurants, a high-energy casino, extensive nightlife options, a fitness center, pool, and the best live shows on the planet, Showboat was voted "Best Theme" in Casino Player magazine's 2008 Best of Gaming Survey. Showboat is located at 801 Boardwalk in Atlantic City, New Jersey. For more information, call 1-800-621-0200 or visit www.showboatac.com.
      Media Contacts     --------------     Christina Stejskal/Leslie Silver     DKC Public Relations     212.981.5226/212.981.5244     Christina_Stejskal@dkcnews.com;      Leslie_Silver@dkcnews.com      Jerry Eisenband     Caesars Entertainment     609.343.2463     JEisenband@harrahs.com  
SOURCE Showboat Atlantic City
Post a Comment
Gambling Newsletter
Sign Up Today for the FREE Special Report called "The 7 Deadly Pitfalls of Choosing An Online Casino" and make sure you choose the right casino to play at!

Latest Slot Reviews - Joy of Six
THE JOY OF SIX is an online video slot that was developed by MICROGAMING. This is a casino themed slot machine which has 5 reels and 30 winning paylines. It has some great sound effects but the graphics seem to be fairly average and not too exciting.
...read more »