Talking Stick Resort Crowns 2012 Arizona State Poker Champion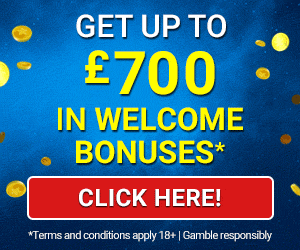 SALT RIVER PIMA-MARICOPA INDIAN COMMUNITY, Ariz., Aug. 17, 2012 /PRNewswire/ -- The 8(th) Annual Arizona State Poker Championship made its thrilling return to Talking Stick Resort this past weekend. Play in the tournament began on Aug. 10 and continued through Aug. 15. Compared to last year's 1,053 entries, days one, two and three saw a record-breaking 1,233 entrants fill the ARENA Poker Room in hopes of winning a share of the $1,233,000 prize pool.
Two-hundred and fourteen players reached Monday's semifinals and fought hard to sit among the top 10, who went on to compete at the final table on day five. The final day of the championship was hosted by poker professional, actress and TV personality, Tiffany Michelle, and after what felt like a quick, but intense six-hour game, 29-year-old Casa Grande resident, Eltorna "BG" Gant II, was crowned the 2012 Arizona State Poker Champion.
"I knew I was going to do it," said Gant, a first-time entrant of the competition. "I never stopped believing in myself that I would win, I just thought it would take longer."
Though his winnings were initially projected at $208,300, the large number of entries increased Gant's total prize to $233,696. He also received a championship bracelet and first-place trophy.
"We couldn't have asked for a more thrilling outcome," said Kent Odekirk, director of poker at Talking Stick Resort. "Many of BG's competitors were professional poker players and tournament regulars, which proves that with some major luck and a good sense of judgment, poker can be anyone's game."
Winning the championship with a four of diamonds and seven of spades, Gant beat out second place and third place winners, Matt Elsby and Adam "Whitey" White, who walked away with $147,960 and $97,407, along with trophies to commemorate their wins, as well. Rounding out the final four was Salvatore Musto III of Tempe, AZ who took home 4(th) place prize of $72,747. The qualifying top 100 players each walked away with more than $2,250.
To enter, players paid $1,000 to buy in, along with a $70 entry fee or they won a seat at the regular satellite and Sunday tournaments. For more information about the Arizona State Poker Tournament and Talking Stick Resort's other tournaments, visit www.talkingstickresort.com or call (480) 850-8693.
The following are the top 10 players in the Arizona State Poker Championship:
1. Eltorna "BG" Gant II- Casa Grande, Ariz. - $233,696
2. Matt Elsby- Chandler, Ariz.- $147,960
3. Adam "Whitey" White- Washington, DC - $97,407
4. Salvatore Musto III- Tempe, Ariz.- $72,747
5. Nathan Pfunger- Tempe, Ariz.- $59,184
6. William Yantis- Tucson, Ariz.- $46,854
7. Richard Saine- Phoenix, Ariz.- $34,524
8. Adam Singer - Paradise Valley, Ariz.- $28,359
9. Mohammad "Mo" Arani- Plano, TX - $20,961
10. Dylan Hortin- Anthem, Ariz.-$14,796
SOURCE Talking Stick Resort
Post a Comment
Gambling Newsletter
Sign Up Today for the FREE Special Report called "The 7 Deadly Pitfalls of Choosing An Online Casino" and make sure you choose the right casino to play at!

Latest Slot Reviews - Joy of Six
THE JOY OF SIX is an online video slot that was developed by MICROGAMING. This is a casino themed slot machine which has 5 reels and 30 winning paylines. It has some great sound effects but the graphics seem to be fairly average and not too exciting.
...read more »