The Hunt for Britain's Next Bingo Star is on!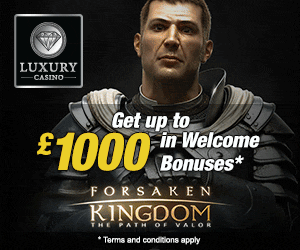 LONDON, November 28, 2011 /PRNewswire/ --
                         Bingocams.co.uk launches nationwide search for chat hosts with talent 
Bingocams.co.uk is today launching a nationwide talent contest in a bid to find the UK's most engaging performers to host their online bingo rooms. Bingocams.co.uk is the only bingo site which allows both the hosts and players to interact via webcam, so for those who love to entertain and interact with others, this could be the most exciting opportunity ever!
The role of chat host involves entertaining players via a live video stream into the bingo rooms, keeping the players up to date on what's happening at Bingocams.co.uk and ensuring a good atmosphere is upheld by all of the site's 'roomies'.
To enter, shining stars simply need to record a YouTube clip which shows off their talent and send it in to chathost@bingocams.co.uk by midnight on 18th December. Whether contestants reel off a favourite gag or burst into song, videos should show why the entrant would make a brilliant entertainer or host in no more than 60 seconds.
Successful videos will be put to a public vote on the Bingocams.co.uk facebook page from Friday 23rd December and will battle it out to win their place in the Live Final. Voting closes on Friday 6th January and the shortlisted contestants will need to be available for a training session on Tuesday 17th January in preparation for the Live Final later in the month.
The Bingocams.co.uk contest will culminate in a Saturday night Live Final on 21st January; where each successful candidate will try their hand at hosting a Bingo room. The host who builds up the biggest number of players by the end of the night will win an iPad2 as well as a budding career in the making.
Vikki Taylor, Marketing Manager at Bingocams.co.uk said, "At Bingocams we are constantly striving to find new and exciting hosts to make the most of our unique interactive webcam experience. We can't think of any better tactic than to launch a nationwide search for Britain's most talented bingo chat hosts. We look forward to seeing the applications roll in, good luck to all! "
YouTube applications should be no more than 60 seconds. Please send a YouTube link, contact details and a short 250 word introduction to:chathost@bingocams.co.uk
Please head to http://www.bingocams.co.uk/talent for further info.
Notes to editors
Bingocams.co.uk is the only online bingo website where players can interact with each other via webcam. Celebrations are at the heart of Bingocams.co.uk with thousands of Live Win Moments taking place every day as players celebrate their winnings.
Bingocams.co.uk is licensed by the Lotteries and Gaming Authority Malta http://www.lga.org.mt
Terms and conditions
- Applicants must be available to participate in the Training Day (17.01.11)
- Applicants must be available to participate in the Live Final (21.01.11)
- Applicants must have access to a strong internet connection
- Bingocams.co.uk has the final decision at all stages
- Part time employment may or may not be available to successful candidates. Bingocams.co.uk makes no guarantees
- Bingocams.co.uk reserves the right to change these Terms and Conditions at any time
No specific experience or qualifications are required but successful applicants will need to:
                 - Have a basic level of English         - Be a natural entertainer         - Love chatting and encouraging others to join in         - Get on well in a team (Bingocams already have 18 hosts at present)         - Ensure a friendly and fun atmosphere at all times         - Have a strong internet connection         - Try out Online Bingo on Bingocams.co.uk 
Post a Comment
Gambling Newsletter
Sign Up Today for the FREE Special Report called "The 7 Deadly Pitfalls of Choosing An Online Casino" and make sure you choose the right casino to play at!

Latest Slot Reviews - Las Vegas Fever
LAS VEGAS FEVER is a 3D online slot machine that was developed by a software company called SHERIFF GAMING. This fantastic Vegas-style slot machine has a unique special feature for you to enjoy and both the graphics and sound effects are just as impressive as any other Sheriff ...read more »