Union Gaming Announces Major Investment in Global Execution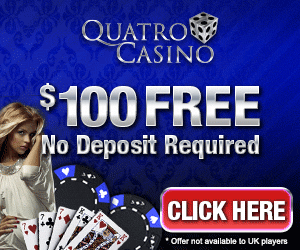 LAS VEGAS--(BUSINESS WIRE)-- Union Gaming Advisors, a wholly owned subsidiary of Union Gaming Group and FINRA member firm, today announced the hires of Matthew Brown, Kevin Debbs and Michael Glynn as Managing Directors in a landmark hire to build out its institutional equity trading platform. Both Brown and Debbs will join Travis French and will be based in Las Vegas, with Glynn establishing a New York presence for the firm.
Brown most recently was responsible for coverage of top tier institutional clients at Susquehanna Financial Group. Prior to Susquehanna, he spent eight years at Kellogg Partners, where he was instrumental in the architecture of institutional trading and NYSE direct access operations. Debbs joins the firm from Deutsche Bank Securities, where he was Head of Domestic Sales Trading in North America and responsible for a team of 18 traders across North America and the coverage of the top 150 global hedge funds, mutual funds and sovereign wealth funds. Glynn, like Debbs, began his career at Morgan Stanley before joining Brown at Kellogg Partners as Director of Operations and Compliance.
"This is an incredible moment in time for our firm," said Rich Moriarty, one of the firm's founders. "The fact that our platform has attracted athletes of this caliber speaks to the global opportunity our young organization has going forward."
Along with its equity research affiliates, Union Gaming Research and Union Gaming Research Macau Limited, Union Gaming Advisors now offers a turnkey solution and comprehensive product suite to meet the needs of its most sophisticated global clients.
"We couldn't be more excited about these hires," said Bill Lerner, Managing Director. "In addition to the experience providing best execution to their clients, they bring a powerful distribution channel to present our affiliates' research to a broader audience." The firm is now in a position to leverage its banking and institutional relationships into a destination for corporate buyback, reverse inquiry and blocks.
Source: Union Gaming Advisors, LLC
Post a Comment
Gambling Newsletter
Sign Up Today for the FREE Special Report called "The 7 Deadly Pitfalls of Choosing An Online Casino" and make sure you choose the right casino to play at!

Latest Slot Reviews - Joy of Six
THE JOY OF SIX is an online video slot that was developed by MICROGAMING. This is a casino themed slot machine which has 5 reels and 30 winning paylines. It has some great sound effects but the graphics seem to be fairly average and not too exciting.
...read more »