What Mobile Spread Betting and CFD Trading Platforms Have to Offer - City Index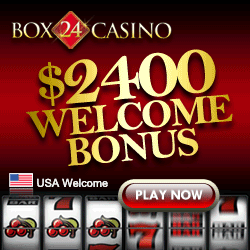 LONDON--(BUSINESS WIRE)-- Since spread betting and CFD trading provider City Index (http://www.cityindex.co.uk/) launched its first iPhone
©
app in October 2009, it has been downloaded tens of thousands of times. The company was voted 'Best Mobile Trading Platform' at the MoneyAM Online Finance Awards 2010 and went on to release the app across BlackBerry, Android, Java and Windows earlier this year.
So why is mobile trading so popular? Joshua Raymond of City Index believes that the answer is the increased ability to react it provides. "It is crucial that a spread bettor is able to react quickly, by both monitoring live prices and trading whenever they see an opportunity, on the go."
The ability to react wherever you are gives mobile trading platforms the edge over orders. When you place orders from your online trading platform, you do so with the current news activity and market conditions in mind. But what happens if, after leaving your computer, the situation changes dramatically? How do you move to manage your risk? This is where mobile trading and iPhone spread betting fill a gap that online orders cannot.
The financial markets have the potential to change at any given moment, and with mobile trading, so can you. Find out more about mobile trading at:
http://www.cityindex.co.uk/trading-platform/mobile-trading-platform.aspx
Spread betting and CFD trading are leveraged products which can result in losses greater than your initial deposit. Ensure you fully understand the risks.
Apple, the Apple logo, iPod, iPod touch, and iTunes are trademarks of Apple Inc., registered in the U.S. and other countries. iPhone is a trademark of Apple Inc. App Store is a service mark of Apple Inc.
About City Index:
Today more and more individual traders are discovering the benefits of derivatives, and many of them are discovering them through a City Index trading platform.
As a group, we transact in excess of 1.5 million trades every month in over 50 countries worldwide. We provide access to a wide range of instruments including margined foreign exchange, CFDs and, in the UK, financial spread betting.
We constantly look to improve our platforms and expand the range of services we provide. The result is that our customers benefit from innovative trading tools with transparent pricing, competitive spreads, and a high standard of customer support.
Source: City Index
Post a Comment
Gambling Newsletter
Sign Up Today for the FREE Special Report called "The 7 Deadly Pitfalls of Choosing An Online Casino" and make sure you choose the right casino to play at!

Latest Slot Reviews - Las Vegas Fever
LAS VEGAS FEVER is a 3D online slot machine that was developed by a software company called SHERIFF GAMING. This fantastic Vegas-style slot machine has a unique special feature for you to enjoy and both the graphics and sound effects are just as impressive as any other Sheriff ...read more »