Lotto Madness
Summary
: 5 Reels 20 Paylines +Free Spins +Wilds +Scatters, Progressive
Software
:
Playtech

Review:
It's about time a new
progressive slot
machine came along and this is a great addition to the selection of progressive slots already available at online casinos.
Lotto Madness
is a lottery inspired slot machine with balls and winnings and dollar symbols littered across the reels. The added bonus with the progressive is that there are
free spin
rounds too.
When you hit the
bonus round
wheel on reels 1 and 5, you'll enter into a screen where you must spin the reel to find out how many free spins you have won, and at how many multiples.
Lotto Madness is indeed a fun progressive slot machine, probably aimed at newcomers to progressive games. Try it out today at the recommended slot casinos below and you could hit the
jackpot
yourself.
Player Comments
No comments have been posted for Lotto Madness slots.
Post a Comment
Recommended Slot Games similar to Lotto Madness
Slot Machine Facts
Review Date
29/07/2006
Reels
5
Paylines
20
Wildcards
Yes
Scatters
Yes
Gamble
No
Multipliers
Yes
Highest Jackpot
Progressive
2nd Jackpot
10000
Coin Values
0.01 - 5
Coins Per Line
10
Max Bet ($£€)
1000
Bonus Feature
Free Spins
Tags
money, champagne, bingo, lottery,
User Comments (0) - Click Here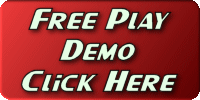 Win $100 Cash Prize
Gambling Newsletter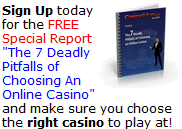 Latest Slot Tags
Live Slots Tournaments



Win Pot Percentage playing Paradise Riches in the Red-Eye Pot Percentage $2.99 Special Tournament.