Penguin Power
Summary
: 5 Reels 20 Paylines +Free Spins +Wilds
Software
:
Realtime Gaming

Review:Penguin Power
is a real COOL feature
slot
with 20 paylines, and some awesome colorful graphics. Under it's icy cool exterior, you are greeted with a wonderfully warm giving video slot.
The cute penguins and seals will warm the very center of your hearts! What'll heat it up even more will be the clever feature built into the free spin rounds.
So, first you must get the
free spin
rounds and you activate it by hitting 3 or more
Igloo
symbols. Once you activate the free spins, the game will add extra Igloo and
Baby Penguin
symbols to the reels, so that you win more often.
The additional
bonus
is called the Penguin Slide feature. During the free spin round, if a Baby Penguin appears on the same horizontal line as an Igloo, then you will be awarded a bonus of 5 up to 100 times the triggering bet, AND
2 to 10 additional
free games
.
I played and I won, the Penguin Slide feature is awesome with a capital A. Play Penguin Power today at a Realtime casino near you, or at our recommended one below.
Penguin Power Latest Winners
Brenda B. from United States won $3,626.75 playing at Slots Oasis on 26 January 2011
Play Penguin Power at these Recommended Casinos
Player Comments
No comments have been posted for Penguin Power slots.
Post a Comment
Recommended Slot Games similar to Penguin Power
Slot Machine Facts
Win $100 Cash Prize
Gambling Newsletter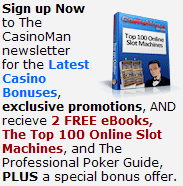 Latest Slot Tags
Live Slots Tournaments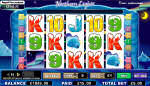 Win Pot Percentage playing Northern Lights in the Red-Eye Pot Percentage $2.99 Special Tournament.