Tag: ocean
Review of The Givenchy Spa



22 April 2011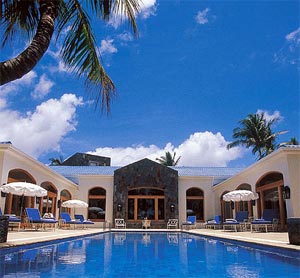 Mauritius: a holiday destination on most people's list. And why? Because it is one of the most beautiful places in the world, sat in the heart of the Indian Ocean surrounded by beautiful sparkling waters and lined with white, sandy beaches and covered in tropical vegetation.
The Givenchy Spa at Le Saint Géran Hotel sits on the east coast of the island, with a fresh, cool breeze blowing in from the south. The region is immersed in sunlight with pleasantly warm climates for most of the year making it a perfect getaway.
The spa boasts eight treatment rooms where you can indulge in one of the many therapies. The three signature treatments are all designed to rejuvenate the body and mind and bring back your youthful self in the hands of the expert therapists. A massage is also a wonderful way to relieve stress and remove tension, while the muscles are relaxed using a superb array of essential oils with healing ingredients.
Tags:
givenchy
,
spa
,
indian ocean
,
mauritius
,
skin
,
givenchy spa
,
le saint géran
,
body
,
ocean
,
Posted in:
Luxurious Spas
,
World's Top Spas
, |
Comments (0)
Share it
Latest Blogs

Blog Tags
Casino of the Month