Casino Software Review Index
I've reviewed the main online casino software developers and their software. Please use the menu to the right to find out more about the software companies which online casinos get their games from.
Betonsoft
Betonsoft are industry leaders in online gaming. What sits behind the face of Betonsoft is a team of entrepreneurs, who all have the drive and knowledge to succeed and to deliver a service like no other.
full review »
Betsoft
Betsoft is a gaming company offering an online casino service and other games to customers. It's one of the largest online gaming companies and is extremely popular with graphics that are second to none.
full review »
Boss Media
Boss Media, based in Sweden, is one of the most professional organizations in the world of online gambling.
full review »
Chartwell Games
Chartwell Games is a part of the larger company Chartwell Technology. The have created a range of casino, poker and bingo solutions that provide both download and non-download formats for potential customers to enjoy. There is also a small selection of games available for java enabled mobile devices.
full review »
Cryptologic
Cryptologic is a Toronto based company providing downloadable online casino software and was the first to provide multi-player games in 1998.
full review »
Dragonfish
Dragonfish is the business-to-business (B2B) division of 888, a widely popular name in online gambling and is one of the companies letting their operations out and making sure that websites meet and exceed expectations.
full review »
Microgaming
Established in 1994, Microgaming is the oldest and one of the largest suppliers of online casino systems in the world.
full review »
Net Entertainment
Net Entertainment brings energy, motion and excitement to the Internet. As a premier developer of state-of-the-art Java software, they are shaping the future of online gaming.
full review »
OpenBet
In 1996, Clive Haworth, James Caddy, and Charles Malir founded Orbis Technology as a systems integration company. The main objective of Orbis was to develop the OpenBet software which is used by various online gambling institutions throughout the world.
full review »
PartyGaming
Founded in 1997, PartyGaming Plc is the world's leading online gaming company and owns and operates PartyPoker.com, the world's largest online poker room.
full review »
Playtech
Playtech was formed by a powerful partnership between brick and mortar casino owners, e-commerce specialists and multimedia engineers. Together, we conceived the ultimate online gaming tool, well thought out in every detail to maximize profitability, credibility and reliability.
full review »
Realtime Gaming
Realtime Gaming was founded in 1998 by Michael Staw who has over 20 years experience in the software industry.
full review »
Rival Gaming
Rival Gaming is a new casino software suite which offers a highly entertaining new slant on video slot gaming.
full review »
Vegas Technology
Vegas Technology originally Odds ON was founded in 1997 and they have committed themselves to developing the most robust, stable client/server technology available.
full review »
WagerWorks
WagerWorks software is essentially a subsidiary of Silicon gaming, which is a US video slot machine manufacturer previously acquired by IGT.
full review »
WMS Gaming
WMS Gaming, a subsidiary of WMS Industries, has long been known for its slot machine games, which have always been very popular. The company has offices worldwide due to its popularity, including the UK, Australia, Spain and the US.
full review »
Software Menu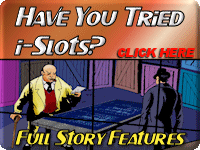 Gambling Newsletter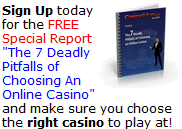 Gambling Blog Latest
Las Vegas International Tattoo 2011 at University of Nevada
Choosing to hold the Las Vegas International Tattoo 2011 at the University of Nevada is one of the best venue choices that could have been made. Superstars have played to massive audiences at this venue with great success. Names like Elton John, Billy Joel, U2, Van Halen, Whitney Houston, Tina
...read more »