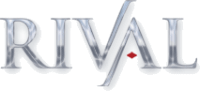 Rival Gaming is one of the newcomers on the block to the online gambling software industry. Although their company has been around for many years, they didn't make the leap into the world of online gaming until its official launch in 2006. In a short four-year period, Rival has already crawled near the top of the list by offering fair and trusted solutions to gaming. Their software can be described as quality-rich and sophisticated in terms of operation, but it also remains very user-friendly and easy to implement and to keep track of for site operators. There is a lot of stiff competition in this respective field, but Rival Gaming manages to do things differently enough that they stand out.
Their unique aspect shows through in the way they handle interactive gaming. Arriving on the scene officially in 2006, other platforms that are now considered old and out-of-style were never part of Rival's repertoire and thus didn't halt their progress. Rival hit the ground running with their innovative take on online gaming. Instead of trying to upgrade the entire gamut of online games, Rival dealt mostly with slot machines and the way they function for any individual player. They drew the conclusion that, although slots are widely popular, the "style" of game is also personal to the player. This led to Rival's groundbreaking i-Slots - a type of slot game that's both playable and entertaining.
i-Slots stands for Interactive Slots, and they are unique to Rival Gaming. As a player progresses on the slot machine of his or her choice, the machine begins to show various animated video clips. This introduces players to a unique storyline with its own cast of characters set in its own world. They also feature mini games, which act as small games within the game. i-Slots are regularly updated and stand alone as one of the most unique gaming features found on the entire Internet.
When it comes to security, Rival Gaming definitely does its best to ensure player and operator safety. Their security encryption protecting transactions, as well as history statements and constantly updated information for casino owners, ensures that the entire network is secure. Rival Gaming also offers good support to operators and players.
Although Rival Gaming isn't the biggest name out there, they're probably one of the most profitable companies. With their unique i-Slots attracting thousands of new players every week, and their loose set of territorial restrictions, Rival is able to pull in business where others turn it away - mainly by allowing players from the United States-and their uber-gambling market-to participate in online games.
Rival's games are crisp, clean, and easy to use and take up little disk space when downloaded. Since i-Slots encompass much of the brand's games, you won't find a huge variety outside of the slot machines, but they do feature the casino classics that everyone loves. Rival Gaming players can find craps, different variations on roulette and blackjack, poker, keno, video poker and more.
Rival Gaming Video Preview
Games Listings
Table Games:
Craps, American Roulette, European Roulette
Card Games:
Blackjack, Baccarat, Three Card Poker, Paigow Poker, Caribbean Stud, War, Let-it-Ride, Red Dog
Video Poker:
Deuces Wild
,
Aces and Faces
,
Double Joker
,
Deuces and Joker
,
Joker Poker
,
Jacks or Better
,
Tens or Better
,
Speciality Games:
Keno, Sudoku Box Game
3D Slots:
Beretta's Vendetta
,
Crazy Jewelry
,
Dog Casher
,
Dr. Magoo's Adventure
,
Fortune of the Pharoahs
,
French Cuisine
,
McMurphy
,
Shangri-La
Bonus Feature Slots:
5Reel Circus
,
A Day At The Derby
,
All Aboard
,
Aussie Rules
,
Best of Luck
,
Bowled Over
,
Candy Cottage
,
Cleopatra's Coins
,
Cream of the Crop
,
Diamonds Down Under
,
Dog Pound Dollars
,
Doo-Wop Daddy-O
,
Fantasy Fortune
,
For Love and Money
,
Future Fortunes
,
Gobblers Gold
,
Goldenman
,
Grandma's Attic
,
Heavyweight Gold
,
Hobo's Hoard
,
Jacques Pot Gourmet Slot
,
Jenny Nevada and the Diamond Temple
,
Metal Detector
,
Moonlight Mystery
,
New Year's Eve Reel Party Platinum
,
Ocean Treasure
,
Opera Night

,
Pigskin Payout
,
Reel of Fortune
,
Reel Party
,
Roll Out The Barrels
,
Scary Rich
,
Scary Rich 2
,
Secret Garden
,
Shamrock Isle
,
So 80s
,
The Atomic Age
,
Travel Bug
,
Wacky Wedding
,
Watch The Birdie
,
Western Wildness
,
Wheel of Cash
,
Winter Wonders
Classic Slots:
Big Cash Win
,
Bust a Vault
,
Chicken Little
,
Eggstravaganza
,
Fantastic Fruit
,
Flea Market
,
Global Cup Soccer
,
Gold Rush
,
Milk the Cash Cow
,
Sevens and Bars
,
Surf Paradise
i-Slots:
A Switch In Time
,
As The Reels Turn 1-With Fiends Like You
,
As The Reels Turn 2-The Gamble
,
As the Reels Turn Part 3 Blinded By Love
,
Baby Boomers Cash Cruise
,
Cosmic Quest Episode 2 Mystery Planets
,
Cosmic Quest Mission Control
,
Fixer Upper
,
Hole in Won
,
Japan-o-Rama
,
Psychedelic Sixties
,
Reel Crime 1 Bank Heist
,
Reel Crime 2 Art Heist
,
Rock On
,
Spy Game
Progressive Slots:
1 Million Reels BC
,
Major Moolah
,
Money Magic
,
Strike Gold
Top Rated Rival Gaming Casinos
Software Menu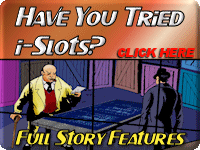 Gambling Newsletter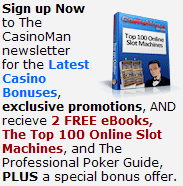 Gambling Blog Latest
A review of the new Phantom show in the Venetian Las Vegas
In keeping with any project or show that hits Las Vegas, the budget for the theatre that houses it's version of Andrew Lloyd Webbers 'Phantom of the Opera' was as grand as the sets themselves. A massive $40 million went into the custom build theatre at the Venetian. Audiences have
...read more »