Will the recession hit Las Vegas more than Atlantic City?


29 March 2011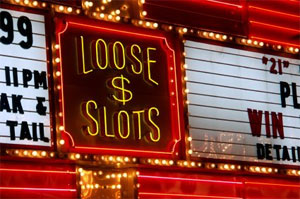 casinoman.net/reviews/casinos/villento-las-vegas-review.asp" title="Las Vegas">Las Vegas and Atlantic City have been hit by the recession but whether one gambling destination has been hit more than the other is a tricky question to answer. Smaller resorts like the casinos that are located near or on Indian reservations, city centre casinos and riverboat casinos have been less affected by the recession as they do not rely so much on people coming for overnight trips as do the larger casino resorts such as Las Vegas or Atlantic City. The recession has made people think twice about travelling further afield to a resort thus it has hit both Las Vegas and Atlantic City in a much more dramatic manner.
In an attempt to attract people to Las Vegas and Atlantic City both of these multi-million dollar areas of the gambling world have increased their comps (free stuff) making a trip there more inviting to the visitor. Some casinos however, will have only increased their comps on slot machines which means that if a visitor wins $100 in one day the casino will increase this fives times to $500. Other casinos tighten their belts when a recession hits and reduce their comps on all levels of gaming.
Unlike the casinos in the
Caribbean
who rely on the seasons for their revenue in the gambling industry, Las Vegas and Atlantic City need the short term visitor to keep their wheels turning and both of these resorts are not betting on great returns since the recession hit them.
But it is not only the decline in casino revenue that is hitting the industry hard, it is also the fact that the Boyd Gaming Corp of Las Vegas has turned down the opportunity of buying the remaining 50% of the Borgata resort in Atlantic City that is having a dramatic affect on the industry in Atlantic City. They claim that the investment this would involve would not in the present financial climate give shareholders a sufficient return on their money. Borgata is Atlantic City's premier destination and the Boyd Gaming Corp feels happy to simply remain a 50% owner until the business picks up.
With shares falling for the shareholder over recent times it would seem that everyone is being very cautious about future investments but there have been some encouraging signs that things may improve in the not too distant future and Las Vegas has reported that although the spend per visit of people who have travelled to the resort is down, the visitation to their Las Vegas local properties has remained strong which is due to the number of Hawaiian visitors who go there. Many believe that Las Vegas is getting itself out of the recession.
Atlantic City appears to be finding it somewhat harder to cope with the recession than Las Vegas and it has been reported that three of the eleven casinos there may be forced to close their doors because of it. Many workers within the casino industry have already lost their jobs due to the recession in Atlantic City and with more layoffs on the horizon things are not looking as good for Atlantic City as they are for Las Vegas.
Tags:
atlantic city
,
las vegas
,
caribbean
,
gambling
,
casinos
,
gambling industry
,
Posted In:
Gambling History
,
Casinos
,
Want More Blog Updates and Email Newsletter With Best Online Gaming Tips?
Fill out the form on the right to join our CasinoMan newsletter and we'll drop you an email every 2 weeks with the latest blog posts.

We'll also periodically send you other useful gambling articles we publish which will keep you completely informed of the latest offers. This newsletter goes out 1 time per month.

Naturally, we respect your privacy.
Please be the first to leave a comment below.
Latest Blogs
Top 10 Online Casinos
Blog Tags

Casino of the Month
This month our online casino of choice is:
Jackpot Party

BONUS:
Earn double points every monday