Category: formula one
The Icon of the 60s: 1970 Lamborghini Miura Classic



11 March 2011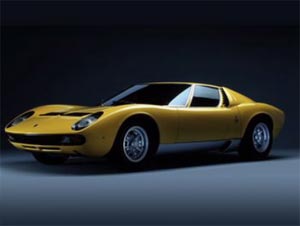 Back in the 1960s, the sports car industry in Italy was monopolized by supercar giants like Ferrari and Maserati. Ferruccio Lamborghini entered the industry in 1963 specializing in the same type of sports car produced by Ferrari; the grand touring race cars. As much as he adored Ferraris, he disliked the fact that the sport cars were built for competition purposes and he would like to build sports cars suitable for normal road users.
Ferruccio finally hit the jackpot with his 1966 creation, the Lamborghini Miura. It was the sports car that defined the success of the company for years to come. Debuting into the market with only an engine on the rolling chassis, the mid-engine prototype P400 left many spectators at the 1965 Turin Salon Auto Show in awe.
The story of how the name Miura came about to represent this impressive sports car is also an intriguing piece. Ferruccio Lamborghini, a Taurus himself, was so taken by the strong and fierce nature of the Miura fighting bull at a ranch that he decided to name the model and placed the bull as the emblem for Lamborghini.
2010 Monaco Grand Prix Experience F1 Corporate Hospitality



06 August 2010
F1 racing is to automotive sport what football (soccer) is to field sports - the biggest and most appreciated class in the world. Millions of people attend Formula One Grand Prix races every year, but not everyone gets to receive the star treatment while doing so. With the Monaco Grand Prix Experience package, you can attend an F1 race like you've never attended before.
The reason the Monaco Grand Prix package is called an "experience" is due to the corporate treatment you'll receive while attending the race. It's no mere day at the track, either. Anyone purchasing a Grand Prix package at Monaco will experience a week's vacation in ultimate luxury, where your every need is catered to from arrival to departure.
Obviously, the first-class seating arrangements at the actual Monaco Grand Prix will be the highlight of the trip - but it's certainly not the only thrill you'll experience while on this Mediterranean vacation. Monaco is considered to be the "Las Vegas" of Europe, and its location alone makes it a sought after vacation destination.
A Review Of The 2010 Australian Grand Prix



31 May 2010
The 2010 Australian Grand Prix was the second race of the F1 season and was held on March 28 in Melbourne, Australia at the famed Melbourne Grand Prix Circuit. Before the Grand Prix became part of the World Championship circuit, drivers still raced courses at different venues throughout Australia. The race became permanent in 1985 and moved to Melbourne in 1996.
The qualifying round was held the day before the race itself and Sebastian Vettel, driving for Red Bull-Renault, won pole position with an impressive lap time of 1:23. Due to wet conditions during the remainder of the weekend, no driver during the race was able to beat this time.
Race day started off slowly. Due to rainy weather, the track was declared "wet" and drivers first had to change their tires before the racing started. With intermediate tires on their fast cars, the F1 drivers were having control problems from the onset. Eventual winner Jenson Button tangled up with Fernando Alonso in the first turn. Schumacher's car was also damaged in the incident.
The Story of Silverstone Formula 1 Circuit



22 April 2010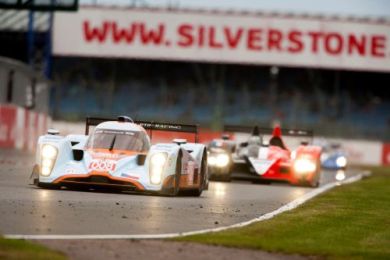 Located in Northamptonshire, England, the Silverstone Circuit is globally known as being the home of the British Grand Prix and hub of all British Formula One racing. This legendary track has been hosting car races since 1948 and continues to be one of the more formidable tracks drivers race on to date. Since 1987, Silverstone has been a fixture in the F1 circuit.
The track crosses borders, with half of it located in Northamptonshire and the other half located in Buckinghamshire, and takes its name from the RAF Silverstone bomber base on which it was built. It's a huge track, stretching out for an impressive 5.1 kilometers, and its 17 turns ensure that only the most skilled drivers in the sport stand a chance at beating this English beast.
Like many old and famous tracks, Silverstone offers much more than an annual F1 Championship Grand Prix race. Apart from hosting FIA Formula One and British Grand Prix races, Silverstone also hosts FIM MotoGP, Formula Three, FIM Superbike, Le Mans Series, Touring Car and Superleague Formula races among others.
The Bahrain Grand Prix Kicks Off The 2010 Formula One Season on 12 to 14 March



04 March 2010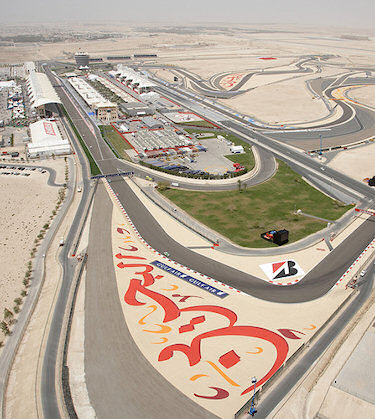 Formula One Racing has been around for many years, but like several of todays hottest sports, F1 is expanding due to a swelling fan-base and money pouring into the sport. One of the newest races on the F1 tour is the Bahrain Grand Prix. This race has taken place at the Bahrain International Circuit since April 4, 2004 and will kick off this season on 12 to 14 March.
Different parts of the world - specially in Europe - embrace the racing culture and there, millions of dollars are invested in building tracks and stadiums for racers to compete, but few ever thought that the Middle East would host an F1 event. Most to the sports surprise, however, Gulf Air sponsored the Bahrain Grand Prix and it became the first F1 race to take place in the region.
The Bahrain International Circuit, with its immense popularity, opened up the door for other Middle Eastern territories to begin plans of hosting their own races. The United Arab Emirates, Egypt and Lebanon are all vying to be the next countries to hold a Formula One circuit race within their borders.
Denny Hulme the F1 New Zealander



28 December 2009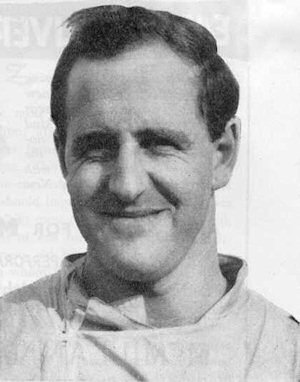 Formula One Racing has seen more than its fair share of legends, many of whom have suffered a horrific fate at roughly 200 miles per hour. Denny Hulme's legend, although rightfully belonging in the same breath with others of the famous sport, is somewhat of a paradox.
After an impressive F1 career, retiring and subsequently coming back to race, Hulme suffered a heart attack while driving his BMW M3 at the Bathurst 1000, making him the first F1 champion to die at the wheel due to natural causes. This instantly transformed the successful racer into a legend, and in his biography, Memories of the Bear, Hulme's life is chronicled with the reverence of a deity.
Denis "Denny" Clive Hulme was born in New Zealand on June 18, 1936 on a small tobacco farm. After leaving school, Hulme went on to work in a garage, where his love for automobiles only intensified. Wanting badly to race, Denny saved up enough to purchase an MG TF and entered his pride and joy into hill climbing events, where he would experience enough success to move up in the world of racing with the purchase of a Cooper Climax. He was then chosen for the New Zealand drive to Europe program and worked as one of Jack Brabham's mechanics while there.
Legends of Formula 1 - Gilles Villeneuve



22 December 2009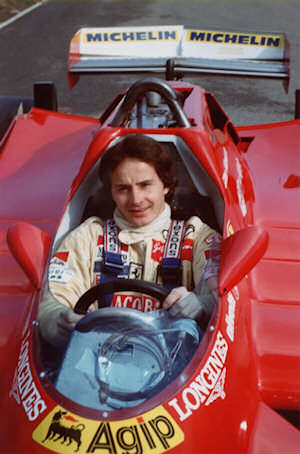 Joseph Gilles Henri Villeneuve is perhaps one of the more unheralded Formula 1 drivers of his generation. The Canadian-born racer's career was much shorter than other legends of the sport, but in his 68 career races (67 career starts), Villeneuve won 6 of them, finishing on 13 podiums, amassing over 100 career points and earning 2 poles.
His name isn't mentioned much in the "winner" discussion due to the fact that Villeneuve never won an F1 Championship, but his 2nd place finish in 1979 alerted the racing world of the presence of a serious contender. Villeneuve's career wasn't cut short due to poor performance or a lack of love for the sport. He died after an on-track accident in 1982, making him one of the many tragic causalities of this fast-paced sport.
Gilles Villeneuve was born January 18, 1950 in Berthierville, Quebec, Canada. In his younger years, Gilles raced snowmobiles and was always interested in the sport. Eventually, Gilles found his niche in the single-seat style of formula racing, and he quickly won the US and Canadian Formula Atlantic championships in 1976. Soon after, the McLaren team of Formula One came knocking at his door, and Gilles was suited up and ready to go at the British Grand Prix in 1977.
Jack Brabham - the first F1 driver to use a rear-engine car



04 December 2009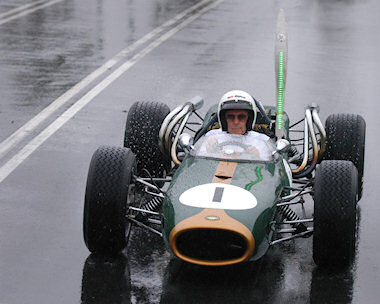 Born on April 2, 1926 in Hurtsville, Australia, John Arthur Brabham is a former Formula One racecar driver. With a career that spanned 15 years, "Jack" Brabham managed to keep his name in Formula One racing for a total of 5 decades.
Brabham was always involved with cars, working as a mechanic from a young age, and learning to drive at the age of 12. He left school to work at a local garage at only 15-years-old, while taking courses in mechanical engineering. Throughout his F1 career, Brabham secured 3 Championships, 14 wins, 31 podium finishes, 13 Pole Positions, and 12 fastest laps.
Brabham was always interested in cars due to his family's involvement, but being a racecar driver wasn't the only driving force in Jack's life. Instead, he served in the Air Force during WWII and then opened a small repair business in 1946.
Niki Lauda - A Formula 1 legend in his own time



16 November 2009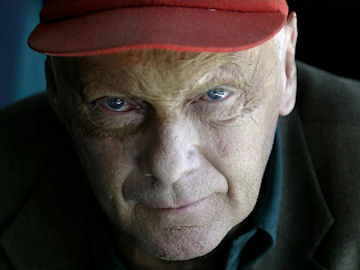 Formula One Racing has more than its fair share of legendary drivers, but very few have dominated as much in their short time on the track as Andreas Nikolaus Lauda. Simply known by his friends, family and many fans as "Niki," Lauda was born on February 22, 1949 in Vienna, Austria.
In a total of nearly 11 seasons (1971-79, 82-85), Niki started in 171 traces, won 25 of them, stood on the podium 54 times, claimed 24 poles, and took the Championship an impressive 3 times (1975, 77, 84). He was a racing legend before his first retirement, but came back again to prove his talent.
Lauda was born to a very wealthy family who frowned on his decision to start racing. Nevertheless, Niki was determined to be a driver, and he would spend the better part of his youth chasing his need for speed. In 1968, a young Niki would get a chance to prove his worth, but it wasn't until 1973 that he finally broke through and received a chance to race with Formula 1, via the March team.
Rubens Goncalves Barrichello - one of the leaders in F1 today



29 October 2009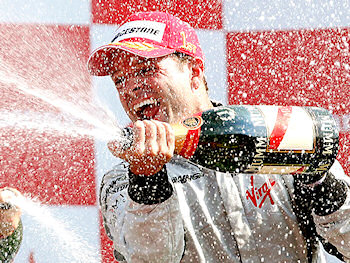 Born on May 23, 1972 in Brazil, Rubens Goncalves Barrichello is one of today's most well-known Formula 1 racecar drivers. As the son and grandson of two other "Rubens", Barichello was often called "Rubinho" by his family, meaning "little Rubens."
His childhood was spent admiring fast cars, and Rubens quickly took to racing. He was an extremely promising driver in his youth, winning a karting title on five separate occasions in Brazil.
In 1990 at only 18 years of age, Rubens left his small-time racing in Brazil and headed overseas to Europe where he began racing in the Formula Lotus series. Rubens showed tremendous promise in the Lotus series. In fact, his first year was a huge success, winning the championship.
Biography of Juan Manuel Fangio Formula 1 Driver



21 July 2009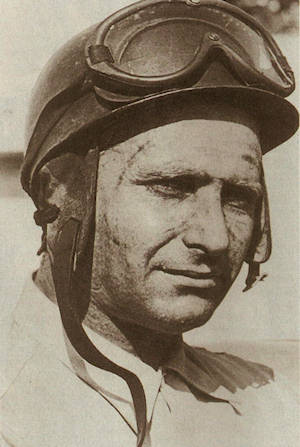 Juan Manuel Fangio was born on June 24, 1911 in Balcarce, Argentina. He is perhaps one of Formula 1 Racing's most successful drivers. His 6 years of racing are perhaps the most dominant of any driver to ever sit behind the wheel of a single-seater. His F1 career spanned from 1950 to 1958.
In this short timeframe, Fangio raced with Alfa Romeo, Maserati, Mercedes, and Ferrari. He participated in 51 races, winning 24 of them; also securing 35 podium finishes, 29 Pole Positions, and 23 fastest laps. Although Fangio was a racer before the sport was popular in the mainstream, his legend lives on to this day.
Fangio spent time in the military, as did most young men of the era, and opened a small garage after his service was up. He went on to race in small local events, up and down the rough and rugged dirt roads of South America.
Following in the Footsteps, Damon Hill



29 June 2009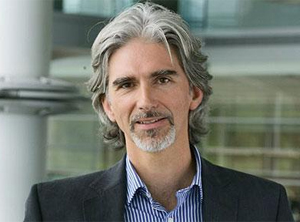 The son of Formula One racing's former legendary diver, Graham Hill, Damon Hill picked up where his father left off. Born in London, England on September 17, 1960, Damon's life - unlike his father's - seemed destined for the track. However, Damon wished to pursue a different type of racing, motorcycle racing.
He was a natural-born talent on the track, becoming a well respected motorcycle racer in his own right, but his true calling was with the single-seater Formula cars. Damon's career wasn't quite as successful as his father's, but most familiar with the sport speculate this is due to the very short career: 1992 to 1999. In this 7-season span, Damon participated in 122 races, wining 22, appearing on the podium for 42, earning 20 Pole Positions, earning 19 fastest laps, and winning a Championship.
Damon came over to the Formula side for good in 1984, where he slowly raced his way up the rankings in Formula Three and Formula 3000. Although he showed the occasional flashes of brilliance, he was widely considered an average driver until he broke into Grand Prix racing in 1992 with a Brabham team that had seen better days.
Biography of Graham Hill



12 May 2009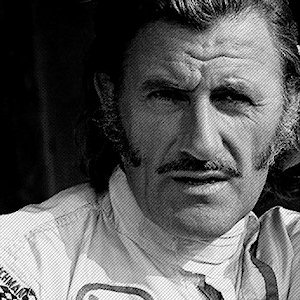 Born February 15, 1929 in Hampstead, London, England, Norman Graham Hill, simply known as Graham, was a Formula One racecar driver. Until and long after his death in 1975, Hill was one of the most controversial inclusions on the sport's "all time greatest" list.
Part of the reason some fans and critics wish to see his name included among the greats is the fabulous feat he pulled off during his career, the Triple Crown of Motorsport. Hill remained active in racing from 1958 to 1975, where he participated in 179 races, won 2 Championships, earned 14 victories, secured 36 podium finishes, recorded the fastest lap 10 times, and won 13 Pole Positions.
Graham Hill's life didn't seem destined for racing. In fact, at the age of 16, Hill joined Smiths, the instrument makers. He served a five-year apprenticeship with the craftsmen, and then was called into the navy at the age of 21.
Ferrari, a car maker and formula one giant



21 October 2008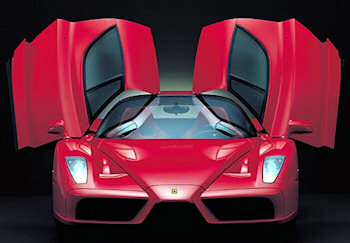 Ferrari is one of the most popular sports cars in the world. With its sleek style and ultimate performance capability, it's often the most sought after car by connoisseurs and anyone with a particular need for speed.
Ferrari is based in Maranello, Italy, and was founded by Enzo Ferrari in 1929 as Scuderia Ferrari. Ferrari is also very well known in the Formula One racing world, where it has enjoyed phenomenal success on the track.
Today, Ferrari employs almost 3,000 people, and pulls in annual revenue of over €1,688. From the very beginning, something was different about Ferrari. No one ever expected the cars to be as popular as they are today, not even founder Enzo Ferrari.
Enzo Ferrari never intended to produce such a popular brand of sports cars. In fact, he formed Scuderia Ferrari in 1929 as a sponsor for amateur drivers headquartered in Modena. Enzo helped prepare and successfully raced various drivers in Alfa Romeo models until 1938, where he was then hired by Alfa Romeo to head their motor racing department.
Biography of Alain Prost, The Professor



30 September 2008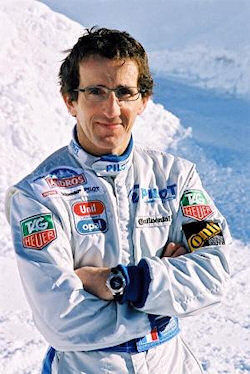 Born February 24, 1955 in Loire, France, Alain Prost is a former Formula One racecar driver. Prost is a four-time F1 Drivers' Champion, and held the record for most Grand Prix victories from 1987 until 2001 when Schumacher passed the total of 51 victories. In 1999, Prost received the World Sports Awards of the Century in the category of motor sports.
During his career, Prost competed in 202 Formula One races, starting 199. His four championships dominated the mid-80s and early 90s, winning in 85, 86, 89, and 93. Prost also held pole position 33 times, earned 106 podium finishes, and accomplished all of this in a 13-year career (1980-1993). Like the majority of successful F1 drivers, Prost honed his talent for driving at a very young age.
During a family holiday when Prost was 14-years-old, he discovered karting. Seeming to have a natural talent behind the wheel, Prost created a buzz among his age group, and proceed through the junior ranks of motor sports, winning the European and French Formula Three championships.
Bernie Ecclestone Biography



25 September 2008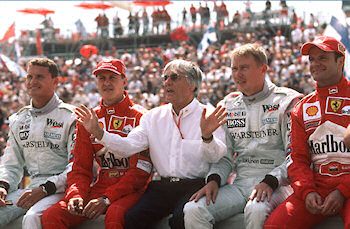 Born October 28, 1930 in Suffolk, England, Bernard "Bernie" Ecclestone is the president and CEO of Formula One (F1) Management and Formula One Administration. He also owns a healthy stake in Alpha Prema, the parent company of the Formula One Group of companies.
Because of this, Ecclestone is often considered to be the primary authority in F1 racing. The tabloids commonly address him as "F1 Supremo." Ecclestone also co-owns the Queens Park Rangers Football Club. In his early years, Ecclestone was a racing competitor and manager of drivers Stuart Lewis-Evans and Jochen Rindt.
At the end of WWII, Ecclestone went into business for himself, trading spare parts for motorcycles. He eventually formed the Compton & Ecclestone motorcycle dealership with Fred Compton, and even entered the 500cc Formula 3000 series. He limited himself to few events, but had to give up racing all together after a serious accident in 1951 at the Brands Hatch circuit.
After the accident, Ecclestone began a lucrative career in real estate and loan financing, and managed the Weekend Car Auctions firm. In 1957, Ecclestone returned to racing and managed Lewis-Evans and purchased the F1 Connaught team.
The legendary Italian racer Riccardo Patrese



08 September 2008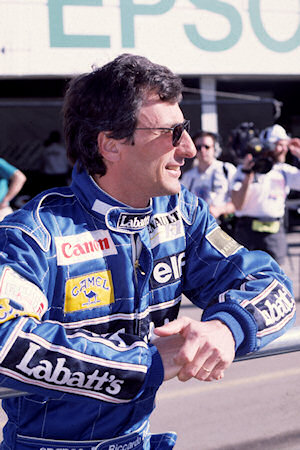 Born April 17, 1954 in Padua, Italy, Riccardo Patrese is a former racing driver who raced in Formula One from 1977 to 1993. Patrese became the first Formula One driver to achieve over 200 Grand Prix starts when he made an appearance at the 1990 British Grand Prix, and the first to accomplish 250 starts at the 1993 German Grand Prix.
All together, Patrese entered in 257 F1 World Championship Grand Prix races, and started 256, making him the second most experienced F1 driver, behind Rubens Barrichello.
Patrese made his racing debut in 1977 with the Shadow Racing team at the Monaco Grand Prix. He received the nod after the team was forced to switch drivers in the middle of the season. Later that year, Jackie Oliver took Patrese with him when he left Shadow to form the Arrows team.
A short biography on Nigel Mansell



21 July 2008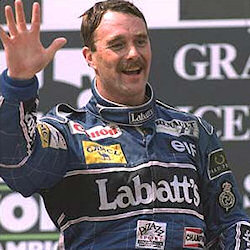 Nigel Ernest James Mansell was born August 8, 1953 in Upton-upon-Severn, Worcestershire. He spent most of his childhood and early adult years in Hall Green, Birmingham. When he was just 15 years old, he began to get a feel for racing in karting. He took a part-time job as an engineer, but never lost the ambition and drive to race, which ended up costing him the majority of his income when he began to compete in the British Formula Ford 1600 competition in the 1970s.
Mansell won his first-ever race at Mellory Park in 1976. In one short year, Mansell had the opportunity to win his first championship, after winning 32 of the 42 races he participated in. In a horrible accident, Mansell broke his back and most thought his racing days were over before they ever really got started. In a miraculous turnaround, Nigel returned to claim his championship against medical advice.
Mansell and his wife sold their property in 1979 to pay for their Formula 3 races with the March team. The March wasn't anything impressive, but Mansell's performance still attracted the attention of Lotus Formula 1 boss Colin Chapman. Chapman was convinced of Mansell's talents, and invited him to test a Formula 1 car.
A little history on Ayrton Senna the great formula one driver



13 July 2008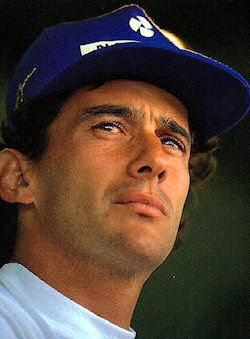 Ayrton Senna Da Silva was born on March 21, 1960 in Sao Paulo, Brazil. Senna lived in Monte Carlo and Sao Paula is his latter years, and was divorced from his wife but was involved in a relationship. He had no children of his own, having chosen to make racing his life, hoping to save family for a later date when the wheels stopped rolling.
Senna started racing go-karts at the age of 4, and his first run in a real racecar came at the age of 21 in a Formula Ford 1600 van Diemen. In 1981, he became the British Formula Ford 1600 Champion. In 82, he repeated as British Champion, and also won the European title in the Formula Ford 2000 class. And in 83, he won the British F3 Championship.
When 1984 rolled around, Senna found himself with Toleman-Hart and was driving a F1 car. He never won a race that year and had a bad accident when he crashed during practice. When the season finished, Senna was ranked 8th with 13 points. The 1985 season brought much-needed improvements. Senna led in races at Imola, Monaco, Nurburgring, Detroit, Silverstone, Brands Hatch, and Adelaide. He finished the 85 season in 4th place with 38 points. In 1986, Senna won his first 2 F1 races and won pole position 8 times.
A little bit of Formula 1 Grand Prix history



07 July 2008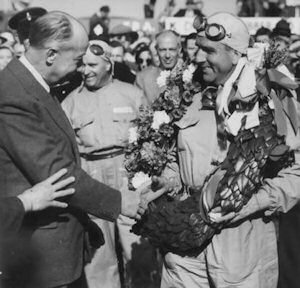 Formula One is the highest class of open wheeled auto racing defined by the Federation Internationale de l'Automobile (FIA), motorsport world's governing body. The "formula" in the name refers to a set of rules which all participants and cars must conform.
The F1 world championship season consists of a series of different races, known as Grand Prix, held usually on purpose-built circuits, and even on closed city streets in some cases. The Most famous of these races is the Monaco Grand Prix in Monte Carlo.
The results of each race are combined to determine two annual World Championships, one for the drivers and one of the constructors.
The cars race at extremely high speeds, travelling up to 225 miles per hour, and are capable of pulling up to 5g (g= g-force which is a measurement of an object's acceleration. 1g is the force of Earth's gravity which holds us to the ground) in some corners.
The dream Grand Prix location of Monaco



23 June 2008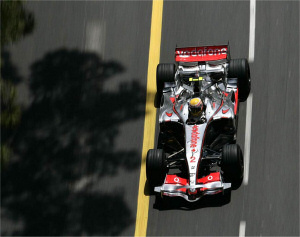 The Grand Prix of Monaco has been around in one form or another since 1929 when Prince Louis II sponsored the event through the Automobile Club of Monaco. The first event was organized by Anthony Noghes, son of the founder of the Club, Alexandre Noghes.
The original intent was for the local rally by the ACM to be granted national status. The application, submitted to the international governing body of motorsport was denied since there was no extant major national event held within the principality of Monaco.
In order to gain status as a national event, Noghes urged the creation of a Grand Prix event located completely within the streets of Monte Carlo. The support of Prince Louis II and the top level driver Louis Chiron, a native of Monaco and a well known driver in the European Grand Prix circuit.
Latest Blogs
Top 10 Online Casinos
Blog Tags
Casino of the Month
This month our online casino of choice is:
Jackpot Party

BONUS:
Play at Jackpot Party� and every time you visit us and play any of our exclusive games, you can earn Jackpot Party Rewards� points