Category: folk singers
Don McLean - Legend of the 70s Folk Era



17 April 2010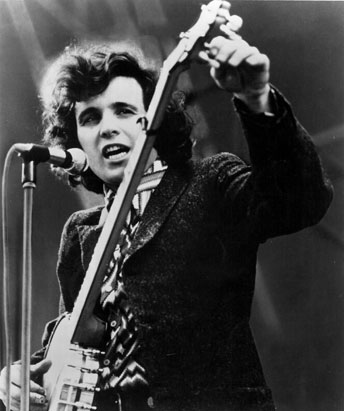 Known primarily for his gigantic smash hit American Pie, Don McLean is a legendary folksinger who got started with his music career in the 1960s. With musical idols like Buddy Holly, McLean crafted a style of music that no one had heard before. This singer-songwriter was born on October 2, 1945 and still produces music today at age 64.
Don McLean was a huge fan of lighthearted, folksy music from a very early age. Don picked up his first guitar when he was 16 years old and began to play songs for his family and friends. Don befriended other folk artists while still in high school and began to hone his talents before graduating.
After graduating from Iona Prep in 1963, Don entered into Villanova University for four months before deciding to drop out. While there, he met fellow singer-songwriter Jim Croce and began a tight friendship. McLean decided music was to be his life, and while earning a degree via night classes at Iona College, he was playing in many clubs around the area.
Tags:
elvis presley
,
american pie
,
folksinger
,
folk music
,
buddy holly
,
jim croce
,
tapestry
,
mediarts
,
national endowment for the arts
,
perry como
,
george michael
,
Posted in:
Biographies
,
Folk Singers
, |
Comments (0)
Jackson Browne - One Of The Most Loved Folk Singers Of All Time



01 April 2010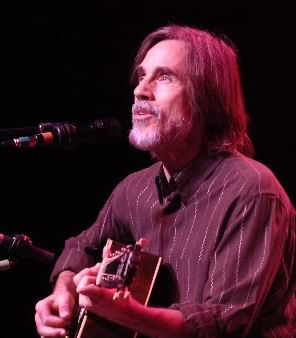 Easily one of the most loved personable folk singers of all time, and also one of the biggest clean energy advocates, Jackson Browne is an American icon—and world icon, moreover—in the truest sense of the word. In his early career, he ran neck-and-neck with Bob Dylan for the top spot of best personal writer-performers, and he remains a legend today.
Browne was born Clyde Jackson Browne on October 9, 1948 in Heidelberg, Germany. Technically, he was still an American, born overseas due to his father being stationed in Germany at the time. By the age of 3, Browne had returned home with his family and settled in Los Angeles, California. It was here his passion for music developed.
By the time Browne was in high school, he began performing folk music in local clubs around the area. In 1966, right after graduating from Sunny Hills High School, Browne joined the Nitty Gritty Dirt Band - one of the most successful bands in the history of country and folk music.
Tags:
bob dylan
,
clyde jackson browne
,
nitty gritty dirt band
,
tom rush
,
the eagles
,
joan baez
,
the byrds
,
doctor my eyes
,
late for the sky
,
the naked ride home
,
Posted in:
Folk Singers
, |
Comments (0)
Latest Blogs
Top 10 Online Casinos
Blog Tags

Casino of the Month
This month our online casino of choice is:
Aspinalls Online Casino

BONUS:
10% bonus up to £2000