Category: racing
As The 2011 Grand Prix Season Begins Who Are the Forerunners?



27 March 2011

The Australian Grand Prix kicks off on Thursday 24th March - but who are the drivers for this year's big event in Australia?
The Red Bull team have Sebastian Vettel and Mark Webber as their main drivers this year. Mark Webber is back on top form after an injury in 2008 following a crash, but he is now fully recovered. Their reserve driver this year will be Daniel Ricciardo.
Vodafone's McLaren Mercedes sees two very strong drivers take the seat in Lewis Hamilton and Jenson Button with Gary Paffett on reserve. Fernando Alonso and Felipe Massa are the top drivers for Scuderia Ferrari Marlborough, and this year there they have three reserve drivers: Giancarlo Fisichella, Jules Bianchi and Marc Gené.
A Peek At The New Williams 2011 Livery Unveiled at the 2011 Australian Grand Prix



27 March 2011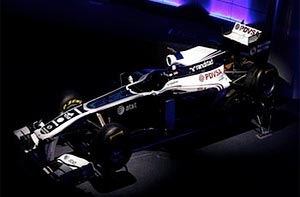 Williams, the British Grand Prix team, have come up with a brand spanking new design for the FW33 which will be unveiled at the Australian Grand Prix this year. The regulations have changed for the 2011 Grand Prix in Australia meaning that many teams in Formula One have had to redesign their cars, but Williams in particular have made hot news with theirs.
The new car has been undergoing testing and has been showing itself as a very competitive new design. Although with the Grand Prix just a month away, the Williams team will have to finish their developments quickly in order to be ready in time.
The new 2011 regulations have included the Kinetic Energy Recovery to be reintroduced, as well as Pierlli tyres, a rear wing that is moveable and the F-duct and double diffuser being taken off. These regulations have forced the design teams to come up with new and innovative ways to get down-force on the cars as well as aerodynamics. Williams have paid a lot of attention to the back end of the new car and a smaller gearbox with new rear driveshafts.
Will Australian Grand Prix Boost Melbourne and Australia After Recent Issues with FIA?



27 March 2011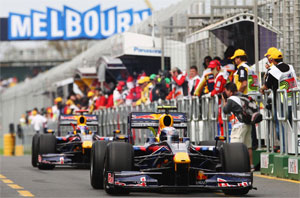 The Australian Grand Prix is just under a month away, with the first practice runs and qualifiers to take place on March 24th. There will be further races on 25th and 26th before the main Grand Prix event which will run on Sunday 27th March. But it looks set to be under fire as many residents seem to complain regularly about the noise levels from the Grand Prix event in Melbourne every year. It has also come under question about how much the Grand Prix is costing.
In 1996 the Australian Grand Prix was only costing the Australian government £1.7 million Australian dollars, but the number of spectators appears to be dropping and the bill has increased to $50 million Australian dollars per year, so it is no longer feasible the local MPs have said.
A spokesperson said that it used to be a god idea when costs were lower, but it has become far too expensive to justify. And to add to the stress of the whole situation, local residents are complaining that the event is just too noisy and it disrupting their lives over the four day weekend event. They have also complained about access to roads around the track being blocked off.
Can Sebastian Vettel Retain His 2010 Title As We Approach the 2011 Australian Grand Prix?



27 March 2011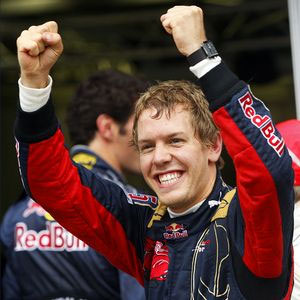 Sebastian Vettel managed to take the title in the Formula One Driver's Championships held in November 2010, and he will of course be determined to try and take the title as we approach the 2011 Australian Grand Prix. Vettel's win of the driver's title in 2010 made him the youngest Formula One driver to do so. His team, Red Bull, also won the Constructor's Championship last year.
But today's news confirmed that Mark Webber is hot on his tail for the top spot at the annual Formula One event. Webber did lead the Formula One standings last year but Vettel took the lead in the final race leaving Webber without his win.
Vettel spoke out on Sunday of other drivers that are worrying at the moment too. He confirmed that he not only expects Fernando Alonso as his main rival for the 2011 Grand Prix, but he also said that the thinks that Felipe Massa could cause him some problems too. Although he won against Alonso in Abu Dhabi last year, he spoke out and said that he believes there will be a comeback for Alonso this year.
Robert Kubica Begins Recovery in Intensive Care After Accident



25 March 2011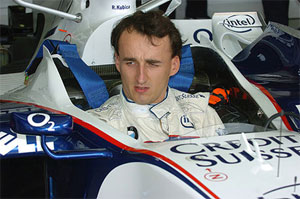 Robert Kubica, a professional formula one driver, suffered a devastating accident in Italy just 3 weeks ago on 6th February. Many who saw the crash did not expect him to emerge, but after medics raced to the scene he was taken to hospital for emergency care.
An Armco barrier went through the floor of the Skoda that he was driving and almost completely took his hand off. He also suffered fractures in his arm, leg and hand. His surgeon confirmed that Kubica had undergone surgery to reattach his hand, and that he has begun rehabilitation by doing finger exercises to get his hand moving again.
All in all, he had to go through three separate operations to deal with his horrific injuries, but thankfully it seems he is well on the road to recovery now and has been released from intensive care. He is still in the Santa Corona Hospital in Petra Ligure, however things are starting to look up.
Latest Blogs
Top 10 Online Casinos
Blog Tags
Casino of the Month
This month our online casino of choice is:
Online Vegas

BONUS:
100% up to $500 free