Category: china
Bio of Lee Shau Kee



03 October 2010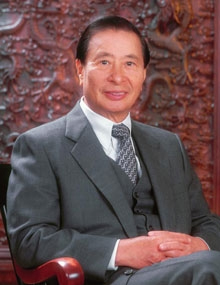 Making it in the top 20 of the Forbes' billionaires list is no small feat, and to be an actual businessperson to amass that wealth instead of simply inheriting it is just amazing. Lee Shau Kee, the second wealthiest man in Asia, is worth around $19 billion USD and holds many titles in Hong Kong, including a few nicknames like "Hong Kong's Buffett."
The "Buffett" is in reference to the United States of America's multi-billion-dollar investment guru Warren Buffett - currently the second-richest man in the world with an estimated net worth of around $47 billion USD. Kee's wealth is still incredibly substantial, especially considering his humble beginnings.
Lee Shau Kee was born January 29, 1928 in Shunde, Guangdong, China. After World War Two, Kee was looking to start up a business like many other people in Asia at the time. This is when he met up with another famous billionaire, Kwok Tak-Seng, and began putting the pieces in place for what would eventually become Sun Hung Kai Properties Limited.
Tags:
china
,
warren buffett
,
shkp
,
lee shau kee
,
hong kong's buffett
,
sun hung kai properties
,
towngas
,
chinise university of hong kong
,
Posted in:
Real Estate
,
Biographies
,
China
,
Famous People
, |
Comments (0)
Bio of Kwok Family



02 October 2010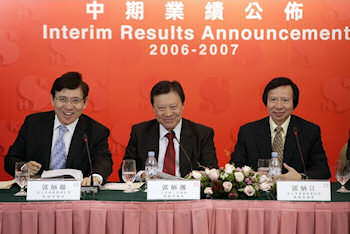 The famous Kwok family has long been one of the richest families in the world. Although their fortune took a hit a few years ago, the Kwok's are back up to over 17 billion (USD) in worth, even with inner turmoil, lawsuits and other problems with their real estate business. Still going strong, the Kwok's continue to make big waves in today's real estate market.
The Kwok family now consists of Walter, Thomas, Raymond and their mother Kwong Siu-hing. The children inherited the family fortune with their father, Kwok Tak-Seng, died of a heart attack in 1990 at the age of 79.
Kwok was an entrepreneur in China and the mind behind developing Sun Hun Kai Properties (SHKP). This corporation eventually became the biggest property developer in Hong Kong, and to date is the among the largest real estate developers in all of Asia.
Tags:
hong kong
,
kwok
,
kwok family
,
walter kwok
,
thomas kwok
,
raymond kwok
,
shkp
,
sun hun kai properties
,
Posted in:
Biographies
,
China
,
Famous People
, |
Comments (0)
Latest Blogs
Top 10 Online Casinos
Blog Tags
Casino of the Month
This month our online casino of choice is:
Aladdins Gold Casino

BONUS:
75% bonus up to $200, using coupon code: ALADDINS75