CasinoMan Blog - Archives May 2011
Will the recession hit Las Vegas more than Atlantic City?



08 May 2011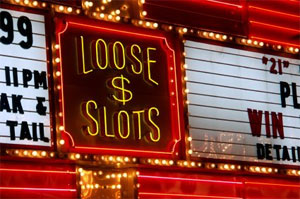 Las Vegas and Atlantic City have been hit by the recession but whether one gambling destination has been hit more than the other is a tricky question to answer. Smaller resorts like the casinos that are located near or on Indian reservations, city centre casinos and riverboat casinos have been less affected by the recession as they do not rely so much on people coming for overnight trips as do the larger casino resorts such as Las Vegas or Atlantic City. The recession has made people think twice about travelling further afield to a resort thus it has hit both Las Vegas and Atlantic City in a much more dramatic manner.
In an attempt to attract people to Las Vegas and Atlantic City both of these multi-million dollar areas of the gambling world have increased their comps (free stuff) making a trip there more inviting to the visitor. Some casinos however, will have only increased their comps on slot machines which means that if a visitor wins $100 in one day the casino will increase this fives times to $500. Other casinos tighten their belts when a recession hits and reduce their comps on all levels of gaming.
Unlike the casinos in the Caribbean who rely on the seasons for their revenue in the gambling industry, Las Vegas and Atlantic City need the short term visitor to keep their wheels turning and both of these resorts are not betting on great returns since the recession hit them.
UIGEA, the latest update in the situation in 2011



07 May 2011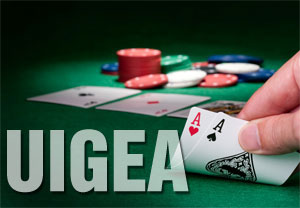 UIGEA, the Unlawful Internet Gambling and Enforcement Act came into effect back in 2006 to prevent financial institutions from transferring funds to online gambling operators and the initial aim was to stop financial transactions to offshore online casinos. It does not prevent the individual from placing bets on offshore online casinos just US financial institutions but it did lead to a dramatic decline in many online casinos accepting US players.
Operators like Party Gaming stopped its US operations immediately even before the legislation came into effect causing its stock price to drop by 60%. Another major player, Microgaming which powers approximately 100 online casinos also stopped business with US players causing a drastic reduction in their prices too.
In an attempt to change the dramatic effects that the UIGEA had on the online gambling industry a bill called the Barney Frank's HR 2267 was introduced to the House Financial Services Committee but unfortunately it was not voted on in time by the House of Representatives so the initial full UIGEA came into effect on June 1st 2010. This meant that the HR 2267 bill had to be re-introduced making it a sure fact that any amendments would not take place to the legislation until a much later date.
Britney Spears performs special show in Las Vegas Palms, Rain nightclub



06 May 2011
Wherever Britney Spears performs anywhere in the world there is always a frenzied audience that greets her and when she appeared on stage in Las Vegas at the Rain nightclub this was no exception. Wearing one of her usual stunningly sexy outfits she sang her first song 'Hold it Against Me' as she was surrounded by her sexy male dancers and the audience simply went wild. The whole set was geared up with a wind machine that had her long blonde locks floating away with the lyrics of her song as she pumped up the energy around her.
Britney's usual lively and energetic performance with her dancers had her fans rocking with her throughout her rendition and the music kept upbeat the whole time as she lunged into her second song 'Big Fat Bass'. Britney really knows how to grab her fans with her antics and as she danced around the stage, climbing on speakers and literally she sent the crowd into a real frenzy. This track had been remixed to include past hits such as '3', 'Slave 4 U' and 'Gimme More' which her fans really appreciated as they got louder as Britney strode around the stage.
Review of Terme di Saturnia Spa



05 May 2011
Tuscany, Italy is known as one of the most beautiful corners of the Earth, and at its heart is the Terme di Saturnia Spa Resort. For a real Italian spa experience, this is the place to be. It sits only three miles from the ancient Italian town of Saturnia.
The spa sits on a huge park with walkways of stone which lead you to the entrance of the resort. This area was chosen for a reason - nearby there are babbling streams of thermal waters which come from deep under the Earth's surface that are renowned for their therapeutic properties.
This mineral rich water is what feeds some of the spa's thermal pools. It is packed with sulphur and carbon which heals the body as the skin absorbs its substance. And of course the natural warmth is also great to cure the body's aches and pains.
The Las Vegas Mob Experience at the Tropicana



04 May 2011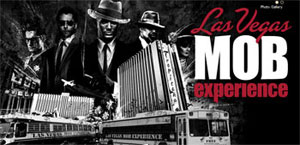 For a superb lesson in the history of the Mob then the Las Vegas Mob Experience at the Tropicana is one of the best experiences that a visitor will ever have the chance of getting involved in. This interactive experience takes the visitor from the days of Prohibition to Las Vegas and demonstrates the dramatic downfall of the Mafia in a way that will leave them speechless.
Using the most up to date technology that makes each visitors experience unique you can choose which celebrity guide will escort you through the exhibition so whether you would like Mickey Rourke or Tony Sirico as a guide it is up to you to decide making the whole process really personal.
Your guide will take you through a maze of alley ways that lead to a door that leads you into a Speakeasy and then a warehouse that has a hidden exit. You get to play a role through the entire tour and can choose to answer questions and make decisions on whether to join a gang or 'rat' on the wise guys who approach you by pointing them out to a cop down the street.
Review of Shadow Creek Golf Course



03 May 2011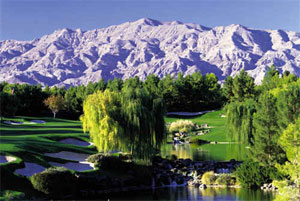 Shadow Creek is probably the most unique golf course in the entire world. It was created on a desolate piece of land to become a typical Las Vegas feature built out of nothing into an extraordinary landscape. Everything about it is larger than life, from the huge pine trees that line the fairways to the crystal clear lakes that appear to have no boundaries.
It is one of the most exclusive, most expensive and most improbable golf courses in the whole of America. It has a waterfall with a creek that runs down the left side of one of the holes and across the green and offers players a game of golf that no other course in the world will ever offer them.
This 18 hole course was the creation of Steve Wynn, who developed Casinos in Las Vegas. He was responsible for some of the most extraordinary features that have appeared in the city and with his golf course he managed to create something that many people have marveled at since it was first built.
Review of Arroyo Golf Club at Red Rock



02 May 2011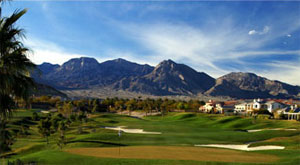 The Arroyo Golf Club is often referred to as the premier private golf club in Las Vegas. Designed by Arnold Palmer in 2003 this much liked course is open to the public who have raved about it ever since it was first opened. The Red Rock Country Club boasts 738 acres of lush land and the course is kept perfectly manicured to ensure that players get the best golfing that can be found in the area. It offers all the players who come to Red Rock the opportunity of living a day in style in a private club atmosphere that is a real treat.
The 18 hole course is challenging but not too intimidating so it is fantastic for the casual golfer who just wants a day's golfing in beautiful surroundings. The only complaints are that often the tee times are a little too close together which means that there can be a little waiting at every hole but on the whole most who come to Red Rock leave with a memory of a great day's golf.
The incredible setting with the Red Rock Mountains in the backdrop and the friendly staff at the Arroyo Golf Club will make you feel welcome from the moment that you arrive at the fabulous club house. You will be treated as if you have just entered an exclusive private club and the cost of days golfing is well in the reach of most people making Red Rock a firm favorite when it comes to golfing destinations.
Latest Blogs
Top 10 Online Casinos
Blog Tags
Casino of the Month
This month our online casino of choice is:
Jackpot Party

BONUS:
Earn double points every monday