UIGEA, the latest update in the situation in 2011


29 March 2011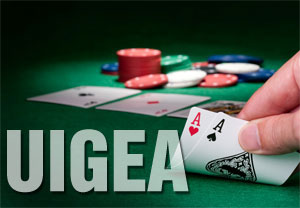 UIGEA, the Unlawful Internet
Gambling
and Enforcement Act came into effect back in 2006 to prevent financial institutions from transferring funds to online gambling operators and the initial aim was to stop financial transactions to offshore online casinos. It does not prevent the individual from placing bets on offshore online casinos just US financial institutions but it did lead to a dramatic decline in many online casinos accepting US players.
Operators like
Party
Gaming stopped its US operations immediately even before the legislation came into effect causing its stock price to drop by 60%. Another major player,
Microgaming
which powers approximately 100 online casinos also stopped business with US players causing a drastic reduction in their prices too.
In an attempt to change the dramatic effects that the UIGEA had on the online gambling industry a bill called the Barney Frank's HR 2267 was introduced to the House Financial Services Committee but unfortunately it was not voted on in time by the House of Representatives so the initial full UIGEA came into effect on June 1st 2010. This meant that the HR 2267 bill had to be re-introduced making it a sure fact that any amendments would not take place to the legislation until a much later date.
January 10, 2011 a bill permitting New Jersey residents to place bets on online casinos was passed in the New Jersey General Assembly and the Senate and only needed the Governor's signature to come into effect. This was due to happen and Atlantic City casinos would be applied for licenses to set up online casinos for New Jersey residents to bet online. This bill however, would not permit offshore gambling companies to apply for a license.
The only way that an offshore gambling institution would have been permitted of setting up online gambling for New Jersey residents would have been to team up with the Atlantic City casinos but this still meant that the premises had to be land-based in Atlantic City. On March 4th the bill was stopped by the governor as he stated that it 'did not properly address the State Constitution'. He suggested that the bill could be revived by referendum.
It must be pointed out that the UIGEA or any other federal law prohibits Americans from gambling online and unless individual state laws prohibits them from doing so all American citizens are allowed to gamble online. There are many states in America who do not have laws that prohibit online gambling and the list below indicates these states:
Alabama Hawaii Mississippi Oklahoma
Alaska Idaho Missouri Pennsylvania
Arizona Iowa Nebraska Rhode Island
Arkansas Kansas New Hampshire South Carolina
California Kentucky New Jersey Tennessee
Colorado Maine New Mexico Texas
Connecticut Maryland New York Utah
Delaware Massachusetts North Carolina Vermont
Dist. of Columbia Michigan North Dakota Virginia
Florida Minnesota Ohio West Virginia
If you are a resident in any of these states you are permitted to legally and freely gamble online at any casino website.
Tags:
online casino
,
uigea
,
gambling
,
casinos
,
internet
,
internet gambling
,
party gaming
,
Posted In:
Casinos
,
Internet Gambling
,
Want More Blog Updates and Email Newsletter With Best Online Gaming Tips?
Fill out the form on the right to join our CasinoMan newsletter and we'll drop you an email every 2 weeks with the latest blog posts.

We'll also periodically send you other useful gambling articles we publish which will keep you completely informed of the latest offers. This newsletter goes out 1 time per month.

Naturally, we respect your privacy.
Please be the first to leave a comment below.
Latest Blogs
Top 10 Online Casinos
Blog Tags

Casino of the Month
This month our online casino of choice is:
Jackpot Party

BONUS:
100% match bonus up to £150 free