Tag: casinos
Will the recession hit Las Vegas more than Atlantic City?



08 May 2011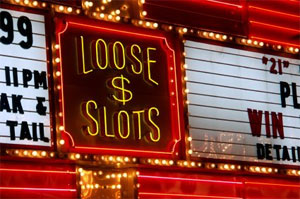 Las Vegas and Atlantic City have been hit by the recession but whether one gambling destination has been hit more than the other is a tricky question to answer. Smaller resorts like the casinos that are located near or on Indian reservations, city centre casinos and riverboat casinos have been less affected by the recession as they do not rely so much on people coming for overnight trips as do the larger casino resorts such as Las Vegas or Atlantic City. The recession has made people think twice about travelling further afield to a resort thus it has hit both Las Vegas and Atlantic City in a much more dramatic manner.
In an attempt to attract people to Las Vegas and Atlantic City both of these multi-million dollar areas of the gambling world have increased their comps (free stuff) making a trip there more inviting to the visitor. Some casinos however, will have only increased their comps on slot machines which means that if a visitor wins $100 in one day the casino will increase this fives times to $500. Other casinos tighten their belts when a recession hits and reduce their comps on all levels of gaming.
Unlike the casinos in the Caribbean who rely on the seasons for their revenue in the gambling industry, Las Vegas and Atlantic City need the short term visitor to keep their wheels turning and both of these resorts are not betting on great returns since the recession hit them.
UIGEA, the latest update in the situation in 2011



07 May 2011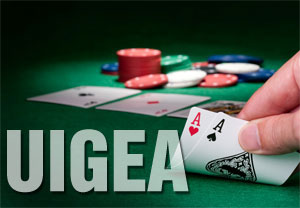 UIGEA, the Unlawful Internet Gambling and Enforcement Act came into effect back in 2006 to prevent financial institutions from transferring funds to online gambling operators and the initial aim was to stop financial transactions to offshore online casinos. It does not prevent the individual from placing bets on offshore online casinos just US financial institutions but it did lead to a dramatic decline in many online casinos accepting US players.
Operators like Party Gaming stopped its US operations immediately even before the legislation came into effect causing its stock price to drop by 60%. Another major player, Microgaming which powers approximately 100 online casinos also stopped business with US players causing a drastic reduction in their prices too.
In an attempt to change the dramatic effects that the UIGEA had on the online gambling industry a bill called the Barney Frank's HR 2267 was introduced to the House Financial Services Committee but unfortunately it was not voted on in time by the House of Representatives so the initial full UIGEA came into effect on June 1st 2010. This meant that the HR 2267 bill had to be re-introduced making it a sure fact that any amendments would not take place to the legislation until a much later date.
Review of Shadow Creek Golf Course



03 May 2011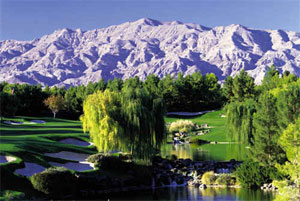 Shadow Creek is probably the most unique golf course in the entire world. It was created on a desolate piece of land to become a typical Las Vegas feature built out of nothing into an extraordinary landscape. Everything about it is larger than life, from the huge pine trees that line the fairways to the crystal clear lakes that appear to have no boundaries.
It is one of the most exclusive, most expensive and most improbable golf courses in the whole of America. It has a waterfall with a creek that runs down the left side of one of the holes and across the green and offers players a game of golf that no other course in the world will ever offer them.
This 18 hole course was the creation of Steve Wynn, who developed Casinos in Las Vegas. He was responsible for some of the most extraordinary features that have appeared in the city and with his golf course he managed to create something that many people have marveled at since it was first built.
Latest Blogs
Top 10 Online Casinos
Blog Tags

Casino of the Month
This month our online casino of choice is:
Jackpot Party

BONUS:
Earn double points every monday