Category: islands for sale
Private Islands for Sale: Olhuvelhi & Embudhufushi Islands



04 September 2010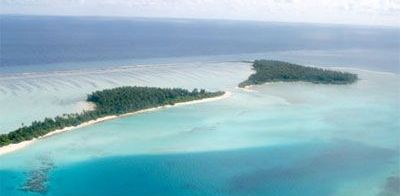 The Maldives is one of the most spectacular sets of islands on the globe, and the Dhaalu Atoll, part of the island chain, holds dozens of beautiful islands, islets and coves, some of which are inhabited per the Republic of Maldives, and others that are privately owned like the "twin" islands of Olhuvelhi and Embudhufushi.
These two private islands are currently on the market for around $25 million, and each boasts a luxurious tropical atmosphere with beaches and many other impressive features. Most impressive is the actual setting itself. Olhuvelhi and Embudhufushi Islands share the same natural lagoon in the Dhaalu Atoll, and is close to other islands like Angsana Velavaru.
Olhuvelhi is the smaller island, coming in at around 6 hectares. However, that's no small size when talking about a privately owned piece of land, much less an island. Embudhufushi is the larger of the two private islands, comprising approximately 11 hectares.
Private Islands for sale: Narara Island, Fiji



30 August 2010
Fiji is one of the world's finest destinations in terms of island resorts. Off the coast of one of the chain's larger islands, Naviti, you can find the small private island of Narara - a one-of-a-kind forested island surrounded by white-sand beaches and perfect for a resort. Narara Island is part of the Yasawa Group of islands, and there are six islands and inlets throughout the area.
This group of islands is highly sought after. The biggest problem here for private islands is that the entire world is still suffering through recession. Short of that, Narara Island is one of the most popular and talked about private islands in the world today, due to its prime location and potential for building.
Fiji doesn't look like a large location on a globe or world map, but with its Pacific location, the country is spread out over a few different areas with varying weather patterns. Narara Island is located in a drier part of the area, with only a few days of bad weather per year. This means that the majority of the time on the island will grant sunny skies and cool ocean breezes.
Private Islands For Sale - Emerald Cay, Turks And Caicos Islands



12 June 2010
The Turks and Caicos Islands in the Caribbean Sea are a group of islets and cays that have undergone an upscale transformation thanks to private ownership and the real estate market. You won't find any remote villagers inhabiting these islands; instead, developers have gone all out in developing world-class property in hopes of turning a big profit. Emerald Cay is among the group's gems.
Approximately 2.3 acres in size, Emerald Cay isn't exactly a sprawling piece of land. However, it is a private island, surrounded by the turquoise waters of the Caribbean on all sides and granting access to the mainland via a remote controlled drawbridge.
Emerald Cay isn't a solid piece of land, either. It's made up of smaller pieces of land, powdery white-sand beaches and sporadic patches of woodland. It's perhaps one of the most unique properties currently on sale in the Caribbean.
Private Islands for Rent - Bonefish Cay, Bahamas



30 May 2010
Bonefish Cay is a private island for rent located in the Abaco Island chain in the Bahamas. Although the island isn't very large, only coming in at 13 acres, it's completely decked out with a lavish, hurricane-proof home. Bonefish Cay gets its name due to the surrounding bonefish around the island.
If you want to treat yourself and friends or family, it's rather expensive to rent: around $50,000 per week. Alternatively, you can have it for keeps as it's up for sale at $14.5m.
The island certainly wasn't an accident find turned into a quick money-making venture. The owners of the island worked for years to construct the housing on the island, landscape and property and the end result is a resort-like structure that encompasses much of the island. At 15,000 square feet, the buildings on the island offer plenty of room for the guests.
Property For Sale - Hans Lollik Islands in The Caribbean



24 May 2010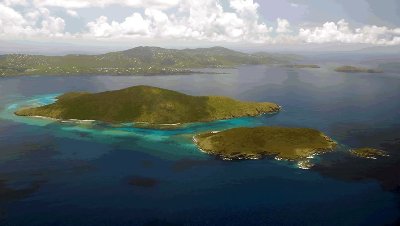 Personal property for sale is certainly nothing new. Expensive cars, lavish homes and luxury jets are bought and sold frequently. However, it's not very often than an entire island comes up on the market - much less two. Located in the US Virgin Islands, the Hans Lollik Islands are currently for sale by their owners, Bruce Randolph Tizes and Peter R. Morris.
The smaller island is known as Little Hans Lollik. Little Hans isn't so small, however, and is still a rather large private island of a few hundred acres. Great Hans Lollik Island is the jewel, at around 600 acres. The two sit side-by-side only 8,000 feet removed from St. Thomas.
Located in the Eastern Caribbean, Great Hans Lollik Island and its little sister island are both perfectly suitable for human occupation. In fact, these islands were long inhabited by people of the region and their presence has played a large role in the ecology of the island. During the 1700s, Great Hans was a perfect tropical location to grow cotton.
Latest Blogs
Top 10 Online Casinos
Blog Tags
Casino of the Month
This month our online casino of choice is:
Bet365 Casino

BONUS:
claim a series of 20% bonuses on deposits/transfers of £50 or more, up to £200 each time