Category: private members clubs
The Reform Club, London - luxurious & proud home of the British Whig Party



03 February 2010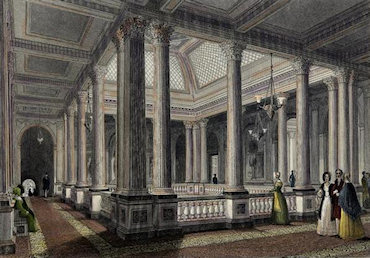 One of the largest private members clubs in London is also one of its oldest and most popular. The polar opposite of the Carlton Club for Conservatives, the Reform Club has been the proud home of Whig Party and Liberal members for nearly 200 years.
Although it's labeled a gentlemans club - because that's how they all started out some centuries ago - the Reform Club has allowed women full membership since the 1980s. Whereas most of these private clubs have tapered off in popularity, the Reform Club has maintained a high membership and remains one of the higher-priced and more elitist clubs in the immediate area .
Edward Ellice, Whig whip and purveyor of Hudson's Bay Company, a wealthy bank in England in the 1800s, founded the Reform Club in 1836. Ellice is credited with nearly single-handedly seeing the Reform Act of 1832 passed, due to his relentless lobbying efforts.
The Cobden Club London - A cornerstone of the free trade movement



22 January 2010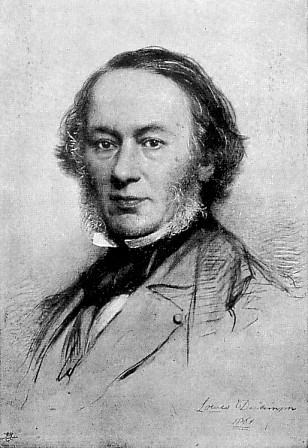 As the political landscape in England started to change in the mid to late 1800s, various political parties were doing whatever they thought necessary to grow their base, share and hone their ideas and ultimately effect change in the country.
While the Conservatives, Whigs, Liberals and other political parties had their fair share of property and membership, so too did lesser known parties, like those affiliated with the Free Trade doctrine. For the Free Traders, the Cobden Club was founded. Although not technically a recognized political party, believers in the Free Trade doctrine still had large numbers and a branch of the liberal base.
The original Cobden Club was founded in 1866 and had exclusive membership. All members, no matter what their main political affiliation, were firm believers in free global trade and how it would subsequently bring peace and prosperity to much of the world.
The Exclusive and Historic Carlton Club, London



05 January 2010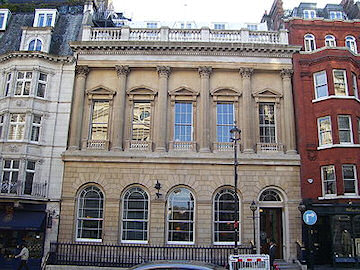 Private gentleman's clubs in London are a big deal and have been for hundreds of years. While other countries like the US have their fair share of private member's only clubs, it is England's rich history that really gives these types of clubs the royalist feel.
The Carlton Club in London claims to be one of the oldest and most elite private Conservative clubs in not only England, but the world. Although its popularity has tapered off significantly since the height of its regard some hundred years ago, the club is still frequented by more than a handful of affluent members. The clubhouse was established for and still used by UK's Conservative Party (political).
While the Carlton Club may be located in the old Arthur's Club location now, it was originally founded in 1832. Tory Peers (the namesake of the traditionalist political philosophy Toryism, not a person), gentlemen and MPs started a private club to chat and coordinate various party activities after their party lost the First Reform Act.
World's Most Exclusive Private Members' Clubs - Hurlingham Club, London



17 December 2009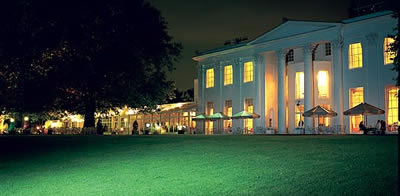 Founded in 1869, the Hurlingham Club is a very popular sports club in Fulham, London, England. It sits on the banks of the River Thames in Fulham and the beautiful building is the centerpiece of a lush 42-acre plot. The look and feel of Hurlingham isn't very different than that of a lavish golf course. However, Hurlingham offers much more than simply golf.
Members have tennis courts, croquet, cricket, bowls, squash, and even swimming - indoor or outdoor - to keep them entertained. Apart from football, the club has every essential English sport covered. There's also a full gymnasium on the grounds, and members also participate in backgammon, bridge and chess matches.
The only way that an individual can gain membership into the club is to be recommended and then seconded by at least two currently full-time members at Hurlingham. Currently, the waiting list for membership is rather long, and the only exceptions made for additional members are children of current members, who receive preferential treatment over others. Currently, Hurlingham has over 10,000 members, and new members are expected to wait over 15 years to be accepted.
Princeton Club - a private club for alumni of USA's most elite universities



30 November 2009

New York City is extremely well-known for having many extravagant and exclusive clubs. The Princeton Club of New York, one of the city's oldest, was founded in December of 1899.
Although Princeton is located in New Jersey, just a stone's throw across the river, New York City was the perfect place to open up an establishment catering to the faculty and alumni of the prestigious Princeton University. When it first opened the Princeton club had four separate homes. Today, the club is situated in a single building, located at 15 W. 43rd Street in Manhattan.
As with many of the early elitist alumni clubs in the area, only men-white men-were allowed membership. However, Princeton's private club would eventually loosen their standards and accept women as members in the 1970s. Minorities were soon to follow.
The World's Most Exclusive Private Clubs - Home House, London



07 October 2009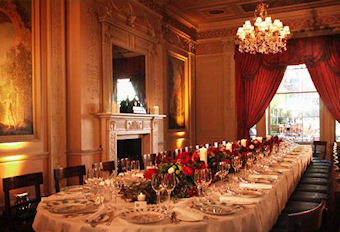 Located at 20 Portman Square in London, England, the Home House private members club is a truly traditional yet unique establishment that offers the ultimate in luxury, security and privacy to its guests and members. Home House is actually a grouping of three buildings that were designed by Robert Adam and James Wyatt.
The buildings, though similar, contrast in various ways. There's a unique mix of 18th century architecture and twenty-first century style working together to make Home House stand out. The club claims that their atmosphere is perfect for relaxation, working, sleeping and socializing.
For guests and members planning to stay the night in Home House, they find the establishment isn't like the run-of-the-mill hotels out there. The 20 rooms in Home House are designed to give guests the ultimate in comfort. True to its name, Home House actually feels like home.
The Exclusive City of London Club - now available for private hire



17 September 2009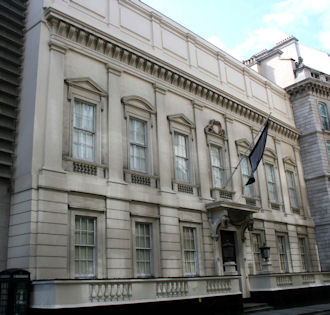 The private members only City of London Club was once one of city's oldest clubs. Established in 1832, the establishment was originally known as the London Gentlemen's Club, but later changed its name. The building is located at 19 Broad Street in the City of London, and in order to receive membership in this posh environment, applicants had to be either a partner or director of the club's firm.
It was ultra exclusive. In 1970, the club tried to sell off its large building to be used as office space. The idea was to relocate to a newer and larger premise. The club stayed put after a failed attempt.
Today, the City of London Club doesn't offer private membership to anyone. Those days are long gone. However, the original building on Broad Street remains open and is used as a private hire venue. Private hire means, simply, that the building is available to be rented out for various occasions.
The Duquesne private members club



06 September 2009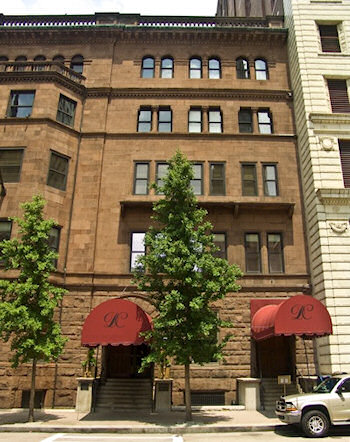 The Duquesne private members club is located on 325 Sixth Avenue in Pittsburgh, Pennsylvania. It was founded in 1873 as a fraternity of extremely prominent early industrialists; however, the club has since evolved and is now home to various types of people from a wide range of industries.
Duquesne has members who are worldwide leaders in business, education, government, medicine, fine arts, finance, and many more major industries. The historical relevance of the club is not lost on any of today's members. America, being an extremely young country, has various clubs that date back like Duquesne. Most of them remain ultra-exclusive, and all are filled with prideful members.
Duquesne members enjoy many benefits from the club. The personal service staff ensures that every single member will be catered to hand and foot. The inside of the club hasn't changed much at all in well over 100 years. The furnishings, now considered classic or antique, are mostly original pieces from the club's inception. The only real change has come by way of modern technology. Televisions and high-tech internet access terminals bring a touch of modern to this classic institution.
Exclusive Members' Clubs of the World: Soho House, London



11 August 2009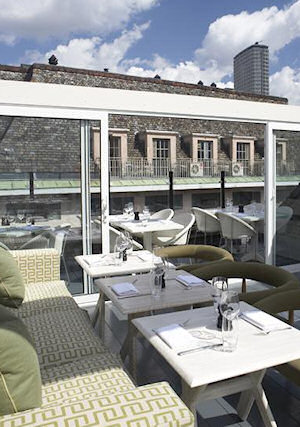 Located at 40 Greek Street in London, England, the Soho House is an ultra-exclusive private members club that offers a relaxing atmosphere for guests who like to lounge in comfort and be left alone. However, the bars and entertainment at Soho House also make it a place where members can let their hair down and go a little wild if they feel the need to do so.
The house can act as a members' only club for gathering friends and family, or it can be a private movie theater if you have the right connections for an early screening of a Hollywood blockbuster, or Soho House can even provide your own private party hall. It all depends on what the members want.
Soho House is technically 5 floors of luxury available only to members, but it's listed as only 3 floors. You have the house basement, the first, second and third floors, and then the roof deck and terrace.
Latest Blogs
Top 10 Online Casinos
Blog Tags

Casino of the Month
This month our online casino of choice is:
Jackpot Party

BONUS:
100% match bonus up to £150 free