Pinnacle Entertainment names a new CFO


29 March 2011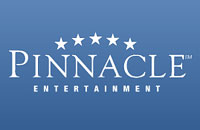 Carlos Ruisanchez has been named as the new CFO for Pinnacle Entertainment after his predecessor Stephan Capp resigned after eight years with Pinnacle to pursue other opportunities. His resignation took the company a little by surprise especially as Capp had seen such success in improving the
Business
es financial bottom-line over the eight years that he was working with them by cutting the company's corporate cost structure.
Capp also served as executive vice president for Pinnacle during his involvement with the company. However, analysts assured their investors that there were no internal problems that led to Capp resigning his position at Pinnacle to alleviate any nervous reaction that this had in the industry.
Ruisanchez, 40 years old was the regional
casino
operator's executive vice president of strategic planning and development and has been working for Pinnacle since 2008. He was instrumental in the development of the River City Casino in St Louis also in the planning of the Baton Rouge casino in L.A. and he was a force behind the purchase of the River Downs Racetrack in Ohio. He will now to handle both positions for Pinnacle Entertainment.
Before joining the company, Carlos Ruisanchez was with Bear, Stearns & Co where he was in charge of corporate clients in gambling, leisure and lodging industries and he was also financial sponsor banking relationships.
Ruishanchez will report to Pinnacle's president and chief executive Anthony Sanfilippo, who took over the company a year ago. Pinnacle Entertainment is a multi-million dollar affair with casinos in Louisiana, Missouri, Indiana, Nevada and the racetrack in Ohio.
Carlos Ruishanchez certainly has all the credentials and background knowledge that is needed to take over the position of CFO for the Pinnacle Entertainment Group and it is thought that he will manage both jobs very well indeed. His record with the company proves that he has been a driving force when it comes to planning and development of the existing business.
Ruishanchez holds a Master's degree in Business Administration which he earned at the Haas School of Business at the University of California, Berkeley. He studied Finance and International Business at University and he also has a Bachelor's degree in Finance which he got at the University Of Connecticut School Of Business.
Over the years Ruishanchez has built up an impressive list of connections which has helped him advance his position and reputation in the gaming industry. He is known to have great skills when it comes to leadership and business acumen and the Pinnacle Entertainment Group feel confident that he will continue to serve the organization and its shareholders as well as he has done in the past.
He will certainly be the right man to help the company move forward in the positive direction even in the difficult recession times that are ahead. It is rumoured that his salary will be well in excess of a million
dollars
but with so much responsibility that the job at Pinnacle entails this comes as no surprise.
Tags:
pinnacle
,
casino
,
carlos ruisanchez
,
pinnacle entertainment
,
river city casino
,
river city
,
Posted In:
Casinos
,
Entertainment
,
Want More Blog Updates and Email Newsletter With Best Online Gaming Tips?
Fill out the form on the right to join our CasinoMan newsletter and we'll drop you an email every 2 weeks with the latest blog posts.

We'll also periodically send you other useful gambling articles we publish which will keep you completely informed of the latest offers. This newsletter goes out 1 time per month.

Naturally, we respect your privacy.
Please be the first to leave a comment below.
Latest Blogs
Top 10 Online Casinos
Blog Tags
Casino of the Month
This month our online casino of choice is:
Jackpot Party

BONUS:
100% match bonus up to £150 free