Category: ultimate gifts
The Patek Philippe Grand Exhibition in Singapore A Grand Show



01 January 2011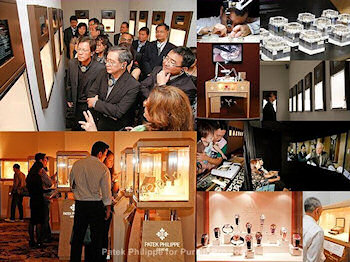 Thursday, 13 May 2010
The Patek Philippe Exhibition wads a treat for horology lovers. It was organized in Singapore during the fag end of May early this year. The exhibition extended over four days and was unveiled at the St Regis ballroom in the city.
It was a treat to all those who were interested in the rare designs and machinery of the most exclusive brand of watches priced at an obscene amount. It is most definitely a watch connoisseur's delight.
The company is based in Geneva, Switzerland, and the exhibits displayed were more than two hundred and fifty special editions from their museum. It is an exhibition that must be visited unless one wants to go all the way to Geneva to quench a watch lover's thirst for those beauties.
Ultimate Gifts Steinway Lyngdorf Model-D Music System



17 September 2010
If you're planning on purchasing a gift for the music lovers out there, then you'll certainly have plenty of options. You can also choose from something like an iPod, a Zune player, or a countless list of other MP3 players. If you're looking for a real gift though - something ultimate - then the Steinway Lyngdorf Model-D has everything you want and then some.
Audiophiles of the world appreciate nothing more than great sound. An old, scratch-laden record has its place in the hearts of the nostalgic, but with the new digital age comes higher demands on sound quality and standards. The Model-D takes what you think you know about good music and literally amplifies it.
The Steinway Lyngdorf Model-D is like the best of theater surround sound taken to an entirely new level. Not only does this gigantic music system stand out as the most impressive thing in any room, but the sound quality is truly impeccable and the type of engineering used is cutting-edge and, to this point in audio engineering, one of a kind.
Ultimate Gifts LeRoy Neiman Painting Casey at the Bat



13 September 2010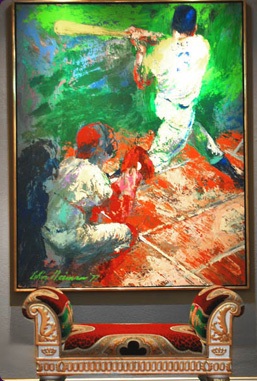 True art will always be subjective, no matter how you personally view it. What you find to be moving and worthwhile will be someone else's source of confusion. That's why it's so hard to buy an "artsy" gift for someone. You never know what they'll enjoy and what they won't. However, if you know an art lover due for a gift, you can't go wrong with LeRoy Neiman.
You may think you've never heard of Neiman, but dollars to donuts you've seen one or more of his paintings in your lifetime. LeRoy Neiman has been working in the US for years, painting many portraits of famous athletes. He's also been known to create portraits of animals on safari and other situations he encounters in life.
For the true ultimate gift, Neiman's serigraph of Casey at the Bat - a baseball poem that is considered the quintessential tale of the diamond - is nothing less than a true masterpiece. LeRoy captured the true essence of "Casey" and his hard-luck story in a series of paintings. Neiman portrays Casey at the Bat as a complete story told through photographs, or as single works.
Latest Blogs
Top 10 Online Casinos
Blog Tags
Casino of the Month
This month our online casino of choice is:
Jackpot Party

BONUS:
Earn double points every monday