Category: entertainment
The Las Vegas Mob Experience at the Tropicana



04 May 2011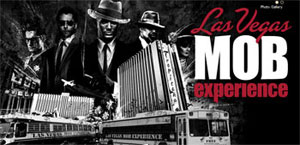 For a superb lesson in the history of the Mob then the Las Vegas Mob Experience at the Tropicana is one of the best experiences that a visitor will ever have the chance of getting involved in. This interactive experience takes the visitor from the days of Prohibition to Las Vegas and demonstrates the dramatic downfall of the Mafia in a way that will leave them speechless.
Using the most up to date technology that makes each visitors experience unique you can choose which celebrity guide will escort you through the exhibition so whether you would like Mickey Rourke or Tony Sirico as a guide it is up to you to decide making the whole process really personal.
Your guide will take you through a maze of alley ways that lead to a door that leads you into a Speakeasy and then a warehouse that has a hidden exit. You get to play a role through the entire tour and can choose to answer questions and make decisions on whether to join a gang or 'rat' on the wise guys who approach you by pointing them out to a cop down the street.
Blast from the Past at the Lyndhurst Castle



25 March 2011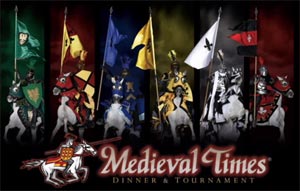 Have you ever wonder what it feels like to be in the 11th century? Think knights in shining armour on horseback and the whole royal family sitting on the long table to feast. Well, you can visit one located just outside New York City; the Lyndhurst Medieval Castle in New Jersey, built to orchestrate the Medieval Times Dinner and Tournament.
Visitors will be ushered into the castle with the music of Trumpeters and Heralders. It is like a step into the past because once you are inside the castle, the workers there are all in medieval costumes and the best part of the replication would be the ancient speech spoken by them. Visitors have to make a selection for the Knight that they want to support during the tournament and the hostess will then arrange the visitors to the relevant check-in areas.
Upon checking in, crowns made from cardboard will be given to the visitors and the colours will match the Knights that they support. The King of the Castle, King Philippe and his daughter, Princess Leonore come and join the table for group pictures. The pictures are then sold to the tables as a memento of the evening.
Tags:
knights
,
new york city
,
lyndhurst castle
,
castle
,
lyndhurst
,
king philippe
,
king of the castle
,
medieval
,
Posted in:
History
,
Entertainment
, |
Comments (0)
Latest Blogs
Top 10 Online Casinos
Blog Tags
Casino of the Month
This month our online casino of choice is:
Jackpot Party

BONUS:
100% match bonus up to £150 free