Tag: golf
Does Phil Mickelson Have What It Takes to Win the 2011 Masters?



10 April 2011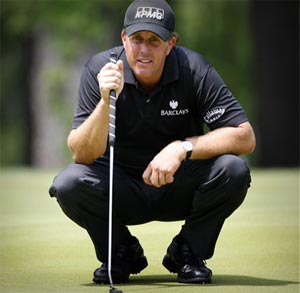 Phil Mickelson was the winner of the 2010 Masters Tournament in August, Georgia in the United States. Can he do it again at this year's tournament?
Phil Mickelson was born in June 1970, making him 41 on his birthday in June this year. He turned professional in 1992 when he graduated from his golf scholarship at Arizona State University. And in his 19 years of professional golfing, he has achieved no less than 46 professional wins.
Before he turned professional however, he even managed to rack up 7 wins at amateur level. In 1981 at the age of 10, he won his first championship - the Junior World Golf Championships for boys aged 9-10. Eight years later he won the NCAA I Championship and he also won this the following year, when he also won the US Amateur and the Porter Cup. In 1991 he won the Western Amateur and he also entered into the Northern Telecom Open as an amateur. He then returned to win the NCAA Division I Championship in 1992 for the third time in his amateur golfing career.
Will the Fortunes of Tiger Woods Change at the 2011 Masters Tournament?



03 April 2011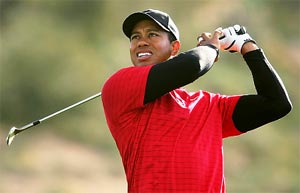 Tiger Woods is one of the most renowned professional golfers of today, but what are his chances for the 2011 Masters Tournament?
Tiger Woods was born on 30th December 1975, and he grew up in Orange County, California. His father urged him into golf, and by the age of two Tiger Woods already knew his way around a golf club. When he was only 3 years old, he was featured in the 'Golf Digest' and on ABC. At age 6, Tiger entered the Drive, Pitch and Putt Competition and won the under 10s in Cypress, California. At age 8 he won the Junior World Golf Championships.
Later, he won the championships another 6 times. His father (Earl), who was an amateur golfer, wrote in his memoirs that Tiger at the age of just 11 beat him, even though Earl was trying his hardest at the time. It was clear from very early on that Tiger had a special talent for golf and that he would become a very famous golfer.
Who Should You Bet On for the 2011 Masters and Why?



02 April 2011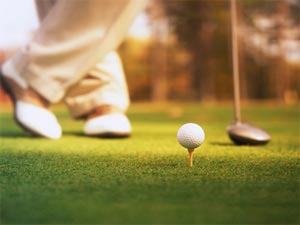 The 2011 Masters Tournament is almost upon us with just over a month left to go. This article aims to explore the contenders to help you choose who to bet on for this year's tournament. Essentially, the two to bet on are Tiger Woods and Phil Mickelson after last year's play off at the Masters.
First of all, as you might have guessed, Tiger Woods is still the bookie's favourite, and is still ranked the number 1 player in the golf Official World Rankings in spite of a career break in recent years due to issues in his personal life. It's clear that he's working his way back up to fill his rather large boots again, as he made it to the finals at last year's Masters Tournament, but took place as runner up to Phil Mickelson. The odds for Tiger Woods to win this year are 5-1.
A Quick Visitor Guide of Augusta National Golf Club for 2011 Masters Spectators



01 April 2011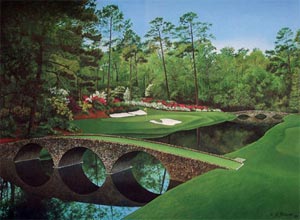 The Masters Tournament is the only major golf tournament to be held at the same location every year, and its home is the Augusta National Golf Club in Augusta, Georgia in the United States.
The Augusta National Golf Club was commissioned in 1931 by Bobby Jones who also established the Masters Tournament. Clifford Robert, an American investment dealer and golf administrator of the time also became the chairman, and the club was then built by Alistair McKenzie and completed in 1933 when it was opened for play.
A Guide To Augusta National Golf Club
As you enter the main gates of the club, you walk along to the main plaza area. There is an indoor area here where there is an exhibit area, where you have the opportunity to look at previous Masters Tournaments. There are displays with information of each Masters Tournaments and the winners of significant tournaments, showing photos, text information and even clothing from the previous winners including a display of Tiger Woods' historic Masters win in 1997.
Guide to Hotels For the 2011 Masters Tournament



28 March 2011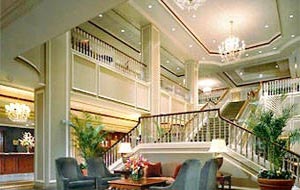 The Masters Tournament is less than a month away, and if you're planning on going to watch the tour then you'll more than likely want to find a hotel to stay in during your time in Augusta.
Where you stay will really depend on your budget. As you can imagine the hotels in close proximity to the Augusta National Golf Club will be expensive during the time of the Masters Tournament, so we've picked out hotels for every budget so that you can make the best decision for you.
Budget Hotels
If you don't mind a bit of a drive to the clubhouse, the Western Motel is 11 miles away and costs just $35 per night for a queen room. It's located on Deans Bridge Road, and although it has a two star rating it is still a great place to stay if you're on a budget.
The Old Course at St Andrews - The Home of Golf



24 February 2010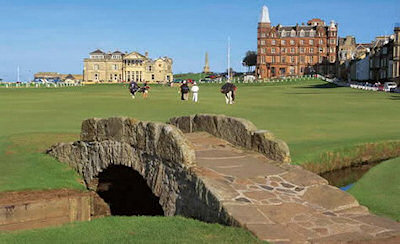 The Old Course at St. Andrews Links is said to be the oldest golf course in the world. The Old Course itself has a great deal of history to it and no one knows for sure when golf was first played on these grounds. There is a great deal of conflicting evidence regarding this, however it is clear that golfers have played on this course for over 600 years, with the exception of a 45 year period when golf was banned from 1457 to 1502.
The Old Course is located in Fife, Scotland and is one of seven golf courses on the Links. The Links itself is the largest European public golf complex; each course in the complex provides its own set of challenges.
There are many special rules and traditions with The Old Course including the fact that on Sundays the course is closed in order to give the grass time to rest. On this day the course is opened up to the people of Fife to use as a park. The only exceptions to the Sunday rule are when the Open Championships, Dunhill Links Championships, Ricoh Womens Championships, or St Andrews Links Trophy and the St Rule Trophy are being played.
What gave the roar to Tiger Woods



01 September 2008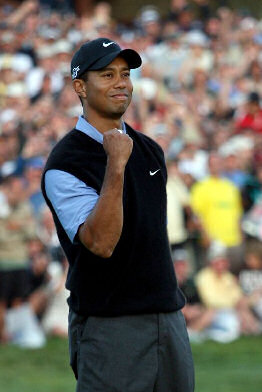 Tiger Woods was born on December 30, 1975, in Cypress, California. Earl Woods, Tiger's father, began teaching him the game when he was just 1-year-old. At only 2 years of age, Tiger's skills were so evident that he was featured on the Mike Douglas show in 1978. Woods appeared alongside Bob Hope in a putting contest. At only 3-years-old, he shot an impressive 48 over 9 holes at a hometown golf course and eventually appeared on the TV show "That's Incredible" and was featured in Golf Digest Magazine when he was 5.
After winning 6 junior championships between the age of 8 and 15, Woods went on to become the youngest U.S. Junior Athlete Champion in the country's history. He repeated the following year, making him the only player to ever receive the honor twice. The following year, he won it for an unprecedented third time.
At age 16, Woods competed in the Nissan Los Angeles Open, his first PGA Tour event. And at 18, Tiger won the U.S. Amateur Championship, becoming the youngest player to accomplish this feat. He went on to win the Amateur Championship for 2 more years, winning 3 consecutive.
Latest Blogs
Top 10 Online Casinos
Blog Tags

Casino of the Month
This month our online casino of choice is:
Online Vegas

BONUS:
15% up to $300 free on this method