Tag: shadow creek
Review of Shadow Creek Golf Course



03 May 2011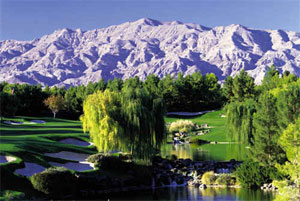 Shadow Creek is probably the most unique golf course in the entire world. It was created on a desolate piece of land to become a typical Las Vegas feature built out of nothing into an extraordinary landscape. Everything about it is larger than life, from the huge pine trees that line the fairways to the crystal clear lakes that appear to have no boundaries.
It is one of the most exclusive, most expensive and most improbable golf courses in the whole of America. It has a waterfall with a creek that runs down the left side of one of the holes and across the green and offers players a game of golf that no other course in the world will ever offer them.
This 18 hole course was the creation of Steve Wynn, who developed Casinos in Las Vegas. He was responsible for some of the most extraordinary features that have appeared in the city and with his golf course he managed to create something that many people have marveled at since it was first built.
Share it
Latest Blogs

Blog Tags
Casino of the Month