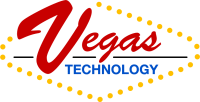 Vegas Technology was originally Odds ON and changed names back in 2005. It was originally founded in 1997 and they have committed themselves to developing the most robust, stable client/server technology available.
The software is both a Windows based application and a multi platform downloadable client software. The graphical elements are eye catching enough, and casino operators have the ability to customise with their own brand colours and graphics.
Their main core system is the games server which runs the gaming operations and connectivity with the players. The games server is built to readily accommodate any number of players or connections. Even more impressive, however, and unique, is that the server assures 100% uptime by employing fully-redundant capability; that is, if a player becomes disconnected from the server, their connection is instantly reestablished with an alternate server. The result is no interruption of gameplay and no loss of information to either player or casino. It follows that the player's impression of your casino will be one of consistency, security, and trust.
Security is handled via Ecash and Verisign, instantly providing a good reputation and reliability. Virtual Exchange employs VeriSign's proprietary security system using 128-bit encryption, the fastest and most secure encryption technology available. The VeriSign proprietary security algorithm, SSL (Secure Sockets Layer), is a symmetric key algorithm with key lengths several times longer than DES (the industry standard).
The result is 100% accurate, secure Ecash transactions, and the knowledge that the casino's payment system utilizes the most dependable and advanced software in the world.
Vegas Technology Video Preview
Games Listings
Table Games:
American Roulette, European Roulette, Poker Dice, Craps
Card Games:
Blackjack, Blackjack vegas strip, Let Them Ride, Tri Card Poker, War, Baccarat, 10 High Hold'em, Casino Hold'em, Pai Gow Poker, Red Dog
Video Poker:
Tens or Better
,
Deuces and Joker
,
Aces and Faces
,
Jacks or Better
,
Double Joker
,
Deuces Wild
,
Joker Poker
,
Speciality Games:
Keno, Poker Slots, Bingo Bucks, Dazzling Dice
5-Reel Slots:
English Harbour
,
Farming Futures
,
Gladiator's Gold
,
Jester's Jackpot
,
Jolly Harbour
,
Lucky 7s
,
Mah Jong Madness
,
Million Dollar Rally
,
Orient Express
,
Tiki Lounge
Bonus Feature Slots:
5 Reel Wheel of Chance
,
Agent Cash
,
American Icon
,
Arctic Queen

,
Beat the Bank
,
Big Time
,
Birds of Paradise
,
Black Magic
,
Butterflies
,
Cash Caboose
,
Cash Grab
,
City of Gold
,
Cleopatras Pyramid
,
Cupid's Arrow
,
Daredevil Dave
,
Dennis Rodman Slots
,
Evel Knievel Daredevil Reels
,
Fat Cat
,
Fire Hawk
,
Funky Chicken
,
Grail Maiden
,
Green Meanies
,
Independence Day
,
Ja Man
,
Karaoke Cash
,
Luck O' The Irish
,
Lucky Lady
,
Magic Carpet VT
,
Mermaids Quest
,
Money Shot
,
Monster Money
,
Monte Magic
,
Movie Magic
,
Parrot Party
,
Pinata Fiesta
,
Princess Jewels
,
Rocking Robin
,
Safari
,
Shaaark!
,
Solomon's Mines
,
Sumo
,
Supermarket
,
Tarot Treasure
,
The $5Million Touchdown
,
The Last King of Egypt
,
The Reel Deal
,
The Right Prize
,
The Vegas Party
,
Vampire Vixen
,
Wataa

,
Whats Your Sign
,
Win A Million Dollars
,
Winter Wonderland
,
X Marks The Spot
Classic Slots:
3 Reel Wheel of Chance
,
Admiral's Inn
,
Alien Invasion
,
Atomic Jackpot
,
Black Gold Rush
,
Blue Lagoon
,
Fruit Slots
,
Go for Gold
,
Harbour Master
,
Island Hoppers
,
King Tut's Treasure
,
Liberty 7s
,
Luxury Liners
,
Malt Shop Memories
,
Marvelous Marlins
,
Pay Day
,
Royal Caribbean
,
Swept Away
,
Trick or Treat (Vegas Tech)
,
Triple Flamin 7s
,
Turkey Time
Multi-Line Slots:
Coral Reef
,
Naughty Ninjas
,
Setting Suns
Progressive Slots:
Mega Money Mine
,
Pay Dirt
,
Red White and Win
,
Treasure Trail
,
Win Place or Show
Software Menu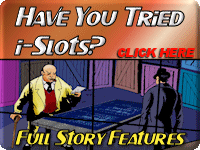 Gambling Newsletter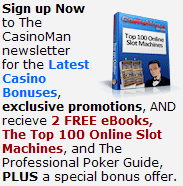 Gambling Blog Latest
A review of the new Phantom show in the Venetian Las Vegas
In keeping with any project or show that hits Las Vegas, the budget for the theatre that houses it's version of Andrew Lloyd Webbers 'Phantom of the Opera' was as grand as the sets themselves. A massive $40 million went into the custom build theatre at the Venetian. Audiences have
...read more »