Tag: skin
Review of The Givenchy Spa



22 April 2011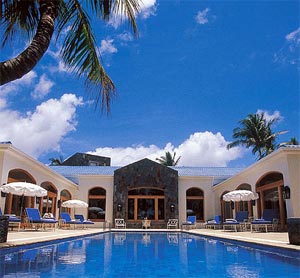 Mauritius: a holiday destination on most people's list. And why? Because it is one of the most beautiful places in the world, sat in the heart of the Indian Ocean surrounded by beautiful sparkling waters and lined with white, sandy beaches and covered in tropical vegetation.
The Givenchy Spa at Le Saint Géran Hotel sits on the east coast of the island, with a fresh, cool breeze blowing in from the south. The region is immersed in sunlight with pleasantly warm climates for most of the year making it a perfect getaway.
The spa boasts eight treatment rooms where you can indulge in one of the many therapies. The three signature treatments are all designed to rejuvenate the body and mind and bring back your youthful self in the hands of the expert therapists. A massage is also a wonderful way to relieve stress and remove tension, while the muscles are relaxed using a superb array of essential oils with healing ingredients.
Tags:
givenchy
,
spa
,
indian ocean
,
mauritius
,
skin
,
givenchy spa
,
le saint géran
,
body
,
ocean
,
Posted in:
Luxurious Spas
,
World's Top Spas
, |
Comments (0)
Review of Turnberry Spa



10 March 2011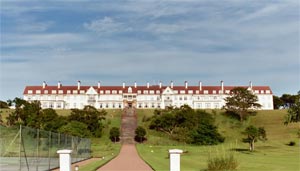 Buried in the gorgeous Scottish coastline is the stunning Turnberry Resort housed in a wonderfully historic Edwardian building which sits on 800 acres of lush green land. And inside you can find a tranquil spa which overlooks the Irish Sea in a serene oasis of calm.
The large swimming pool is in the centre of the spa, with a whirlpool for your to sit and unwind, and an outdoor terrace for the warmer days. The pool is surrounded with huge windows that make you feel as if you're out in nature, but with the comforting warmth of the indoors.
The range of facials are designed to regenerate the skin and remove excess oil and dirt to leave you with a bright and glowing complexion reminiscent of your youth. They also rehydrate the skin which increases elasticity and makes the skin more supple.
Tags:
spa
,
massages
,
turnberry
,
urnberry resort
,
resort
,
facials
,
skin
,
beauty
,
swedish massages
,
Posted in:
Ultimate Experiences
,
World's Top Spas
, |
Comments (0)
Share it
Latest Blogs

Blog Tags
Casino of the Month