Tag: x edition
Fly in Style with the Cirrus X Edition



16 April 2011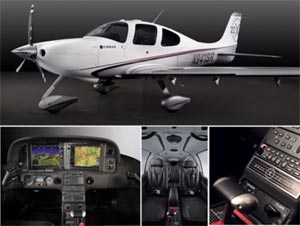 Flying private aircrafts is a new trend and now, most people are able to indulge in this hobby. It is a private yet fun way to travel and most importantly you get to escape the hassle of the airport. Why wait in the line to check-in and travel with a big bunch of people when you can afford to travel in style with your own private aircraft?
The Cirrus Aircraft Corporation has been producing private jets for the past 26 years since 1984 and has won numerous accolades for their lightweight aircrafts. The corporation has built one of the most technologically advanced lightweight jets, namely the Cirrus SR (Single Reciprocating) Series and the SR22 is the bestseller to date. The aircraft models are famous for the side yoke flight control instead of the traditional centre yoke.
Now, the corporation offers a new line of luxury private jets that can take you anywhere that you want; the Cirrus X Edition. The Cirrus X Edition is basically a buyer customized aircraft with a touch of class. The available aircraft models for the X Edition customization include the SR20 and SR22.
Share it
Latest Blogs

Blog Tags
Casino of the Month