Tag: buenos aires
World's Most Exclusive Resorts - Ponta Dos Ganchos, Brazil



23 December 2009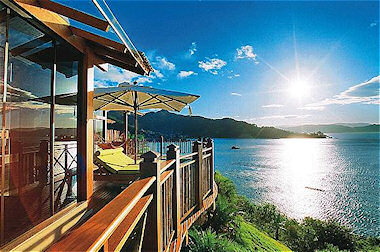 Vacationers are forever looking for the best and brightest destinations in the world, and over the past few years, more and more travelers are working their way toward South America and finding out what Brazil has to offer.
The culture of this Portuguese-influenced country is unique in the continent, whose other countries have a history of Spanish colonialisation. On top of that, the coastal city Rio is home to some of the world's sexiest beaches. The combination of culture and scenery is more than enough to entice tourists, but resorts like the Ponta dos Ganchos add that extra bit of luxury that makes people never want to leave.
The Ponta dos Ganchos resort is situated on a unique piece of property that most Brazilian vacationers will never get to see unless they travel there specifically. Ganchos is located directly on a privately-owned peninsula and sits directly in between two of the area's most picturesque fishing villages, each with its own unique culture in the context of Brazilian living.
Latest Blogs
Blog Tags
Casino of the Month
This month our online casino of choice is:
Blackjack Ballroom

BONUS:
Play With $500 FREE and 1 Hour of Real Casino Play FREE