Tag: christensen
Worlds Top Yachts - Christensen Custom 157



30 August 2008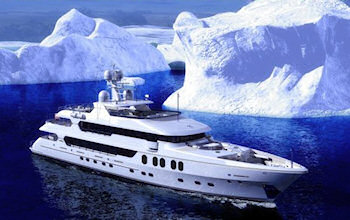 One of the best yachts to sail the seas is the Christensen series. Their Custom 157 is turning heads for many reasons, none of which include an affordable price. Christensen's 157 is sheer yacht perfection, and exclusively available to only the mega-rich. Christensen uses traditional design concepts and follows a specific course to ensure a finished product that is retro-modern and ultra luxurious in style and elegance.
Using an ingenious standard of engineering, these yachts are built for luxury and last a lifetime. Customers are able to have their yachts built to custom specifications, and the 157 (named for its 157-foot length) is no exception.
The yacht is essential built on a huge assembly line, on which the hull molds are compressed to form the body of the ship. During this process, buyers are able to make any specific requests or changes. The hulls are double-cored cell fiberglass, approximately 2-1/2 inches thick, and the superstructure is comprised of divinycell-core. This results in a supremely strong composite yacht that is a lighter weight than traditional yachts.
Latest Blogs
Blog Tags
Casino of the Month
This month our online casino of choice is:
Blackjack Ballroom

BONUS:
Rewards Buddies is a revolutionary 3 tiered referral system that can make you thousands per year.