Tag: department for culture, media and sport
The Horserace Betting Levy Board - a major figure in the betting industry



01 October 2009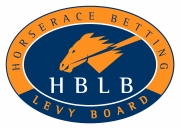 The Horserace Betting Levy Board (HBLB) significantly predates online gambling. Although the two are tied in this day and age, the HBLB has been around since the 1960s. Originally, the levy was established-along with the HBLB-to provide a means of compensating racing for the loss of fanfare that experts anticipated after off-course betting shops started to pop up after they were legalized in 1961.
Although the fans still poured in to the live tracks, a percentage was still lost to racing houses throughout the UK. Today's HBLB applies levy funds to various schemes in order to directly support horseracing.
The HBLB is a statutory body in the UK that was established along with the Betting Levy Act of 1961. Although many aspects of the board's duties have changed, it still operates as a non-departmental public body and is sponsored by the Department for Culture, Media and Sport.
Latest Blogs
Blog Tags
Casino of the Month
This month our online casino of choice is:
Blackjack Ballroom

BONUS:
Rewards Buddies is a revolutionary 3 tiered referral system that can make you thousands per year.