Tag: rotary connection
Legends of the 1960s - Minnie Riperton



01 May 2010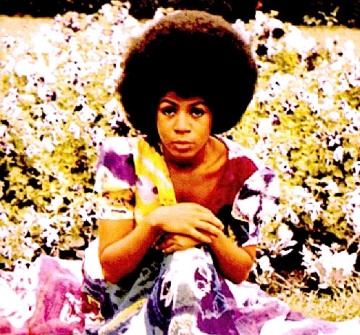 One of the original and only American pop stars to display a vocal range of more than five octaves, Minnie Riperton is undoubtedly best known for her smash hit Lovin' You. Although Minnie passed away in 1979 at only 31 years of age, she left behind a strong musical legacy, and also a daughter, Maya, who is a successful comedian and actress.
Minnie Julia Riperton was born November 8, 1947 in Chicago, Illinois. Growing up in Chicago's notoriously run down South Side, Minnie was the youngest of 8 children in a musically inclined family. She began at a young age with dancing, but after noticing her vocal talent, Riperton's parents urged her to pursue a musical career.
Because of her unique octave range, Minnie's opera music trainers taught her something unconventional and advised her to use her entire vocal range. However, Minnie didn't last long in the opera world. She was drawn to rhythm and blues and other music with soul. By the time she was 15, Minnie was singing with a group named The Gems.
Latest Blogs
Blog Tags
Casino of the Month
This month our online casino of choice is:
Blackjack Ballroom

BONUS:
Play With $500 FREE and 1 Hour of Real Casino Play FREE