Tag: andrew lloyd webber
Phantom - The Las Vegas Spectacular



02 September 2009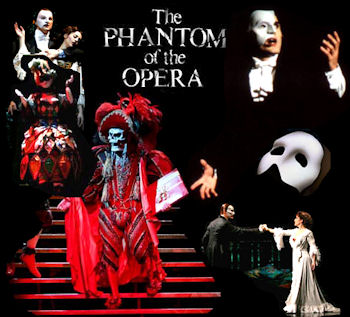 The Phantom of the Opera is one of the most loved opera dramas of all time. Andrew Lloyd Webber produced an absolute masterpiece that will continue to generate positive ratings and revenue for the next 200 years. It started as a novel and then hit the big screen before showing up on actual stage.
Bringing this show to Vegas was not an easy task at all. The Venetian picked up The Phantom of the Opera and changed the name to Phantom - The Las Vegas Spectacular. Their first order of business was renovating the theater to make it resemble the Palais Garnier, the famous 2,200-seat Paris opera house.
Phantom finally reunites Webber with Hal Prince, the show's director, and Gillian Lynne, choreographer. The trio transformed Phantom into a 95-minute thrill ride that will feature every song from the original production. As far as over-the-top "Vegas" goes, this show is pretty tame.
Latest Blogs
Blog Tags
Casino of the Month
This month our online casino of choice is:
Blackjack Ballroom

BONUS:
Rewards Buddies is a revolutionary 3 tiered referral system that can make you thousands per year.