Mah Jong Flower and Season Tiles
Use of the Flower and Season tiles is optional. Flowers and Seasons are rarely used by the Chinese or expert players because they increase the element of luck and decrease the element of skill.
The Kong Box
During the preparation stage, an additional step occurs after the The last preparatory action is to create the "Kong Box", sometimes known as the "Dead Wall". Starting from the break in the wall, and this time counting anti-clockwise, the first six piles of tiles, making a total of fourteen tiles including the loose tiles, are separated slightly from the remainder of the wall. These tiles are the Kong Box and are used exclusively to provide replacements for Flower, Season and Kong declarations.
The Deal
During the deal, 18 tiles are dealt to each person instead of 17 and the wall in front each player should consist of 34 tiles instead of 36.
During the game
Flower Tiles


Season Tiles


If a Flower or a Season tile is dealt to a player, then that player immediately declares this and replaces it from the Kong Box.
Scoring
Each Flower or Season counts 4 points.
The following also double the basic score for any player:
| | |
| --- | --- |
| Holding player's own Flower (1=E,2=S,3=W,4=N) | Double |
| Holding player's own Season (1=E,2=S,3=W,4=N) | Double |
| Holding complete set of Flowers | Double twice |
| Holding complete set of Seasons | Double twice |
Gambling Newsletter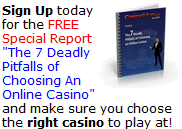 Casino of the Month
This month our online casino of choice is:
Aspinalls Online Casino


BONUS:

10% bonus up to £2000